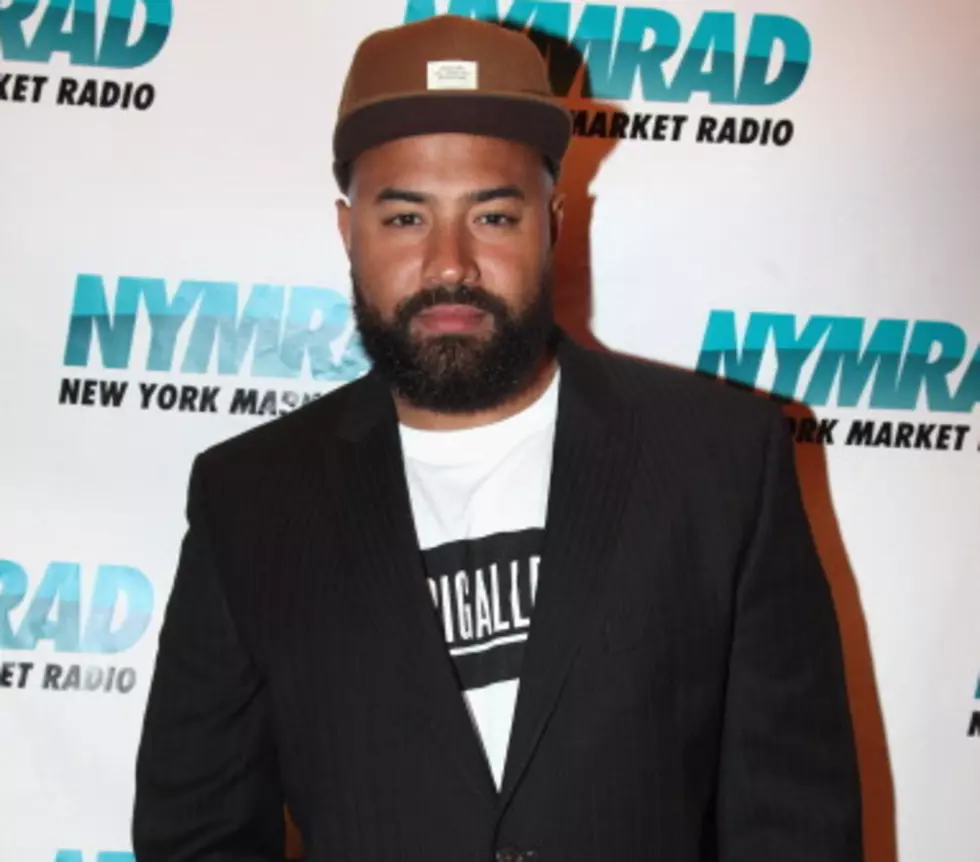 Ebro Darden Steps Down As New York City's Hot 97 Program Director [VIDEO]
Ebro Darden -photo by Donald Bowers/Getty Images
Ebro Darden's played a major role at New York's Hot 97 as Program Director since 2007. Now he's stepping down to pursue bigger and better things, including a new reality show centered around his famous station. Get all the details, plus peep the trailer for the new VH1 series here!

Ebro Darden has been a fixture at Hot 97 since 2003.  As with most radio PD's Darden was a jock first and foremost.  In his early years, Darden worked alongside several former HOT 97 morning show co-hosts including Miss Jones, DJ Envy, Sway and Joe Budden.  In 2009, he took a break from mornings and introduced Cipha Sounds and Peter Rosenberg to the AM drive.  However, that didn't last long.  Since 2012 Darden's been back with the morning crew, which now also includes Laura Stylez.
Recently, Ebro Darden announced he's stepping down from his infamous Programming J.O.B to focus on being an on-air personality and reality television star.  But he's not going far.  In case you haven't heard, HOT 97's going to be part of a new series on VH1 called This is HOT 97.  A reality show based on New York's most popular Hip Hop station isn't such a bad idea either, as the station has always had plenty of on- and off-air drama.  Speaking of which, here's a look at the trailer.
This is HOT 97 will be 30 minutes if UNSCRIPTED TV, so you can bet it's going to be full of drama as Darden alone is known for his bad temper and unpredictable personality.  When you add HOT's other high profile, news making, drama starting jocks like Funkmaster Flex and Peter Rosenberg things are sure to be interesting.  Of course celeb DJ's Angie Martinez, Cipha Sounds, DJ Enuff, Miss Info and Laura Stylez will all be a part of the reality show as well.
Over the past several years, HOT 97 has been at the center of major controversy from Mister Cee's transgender prostitution scandal, station jocks were beefing with everybody from R. Kelly to Nicki Minaj and Young Money.  Plus, the infamous 2001 shoutout involving Lil Kim's entourage not to mention the 2005 shooting following 50 Cent dropping Game from G-Unit.
Get ready for high energy, unscripted reality TV, VH1 presents This is HOT 97 March 31st.