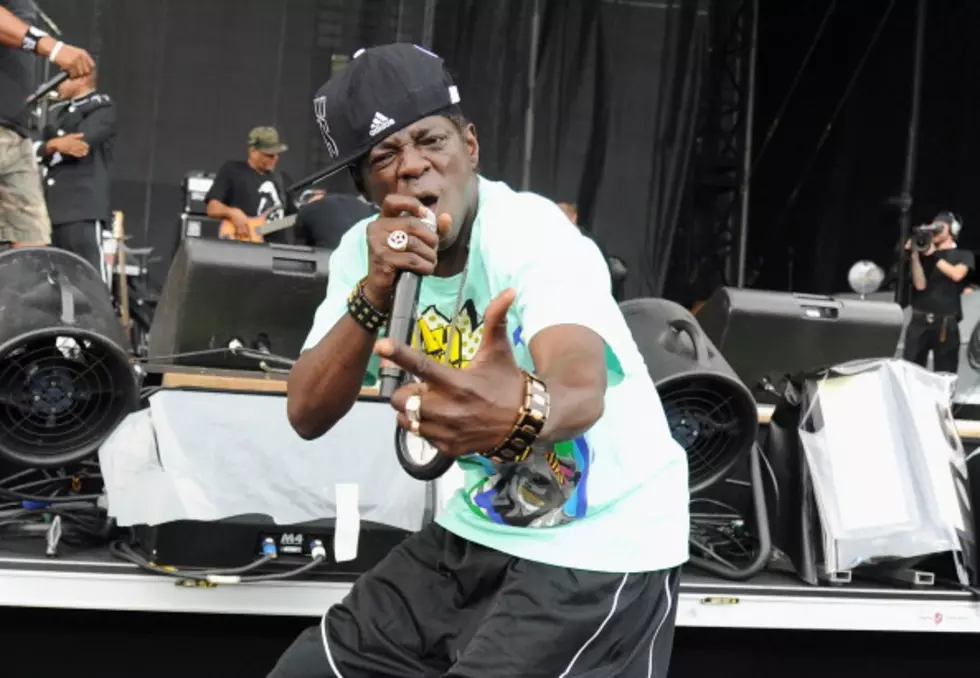 Flava Flav Pleads Guilty To Domestic Violence — Tha Wire [VIDEO]
(Photo by Kevin Mazur/Getty Images)
Hip Hop's 55 year old hype-man made the plea to reduced misdemeanor charges of attempted battery in connection to an October 2012 altercation with his girlfriend and her 17 year old son.  During which, Flav is accused of physically assaulting his fiancée Liz Trujillo and threatening her 17-year son with a "20 inch butcher knife" when the teenager tried to protect his mother.
Originally Flav was looking at charges of felony assault and child endangerment with a weapon, with a 12 year sentence if convicted.  So coping a plea wasn't a bad idea.  The Hip Hop legend will be back in court date August 18th for sentencing.
In other news, in her new single 'It's On Again,' Alicia Keys teams up with Kendrick Lamar and Pharrell Williams.  The song will be found on 'The Amazing Spider-Man 2' soundtrack and was inspired by the movies famous web wonder.   That said, here's a look at the video!
Listen to Tha Wire below and find out when the soundtrack hit music shelves and when the movie lands in theaters.
Sadly, with little money management skills, trying to feed everybody in the hood and shady accountants the famous rapper feel from grace with now parachute.  When he looked up, Hammer found himself owing millions in back taxes and unfortunately became just as famous for his financial collapse, as he was for his pants and typewriter dance.
In 96' Hammer filed for bankruptcy, and seemed to have settled his debt to the IRS by 2007.  But, last year reports started to surface that he still owed Uncle Sam major dough. Find out now inside Tha Wire.  Plus, find out what celebs are celebrating birthdays today.