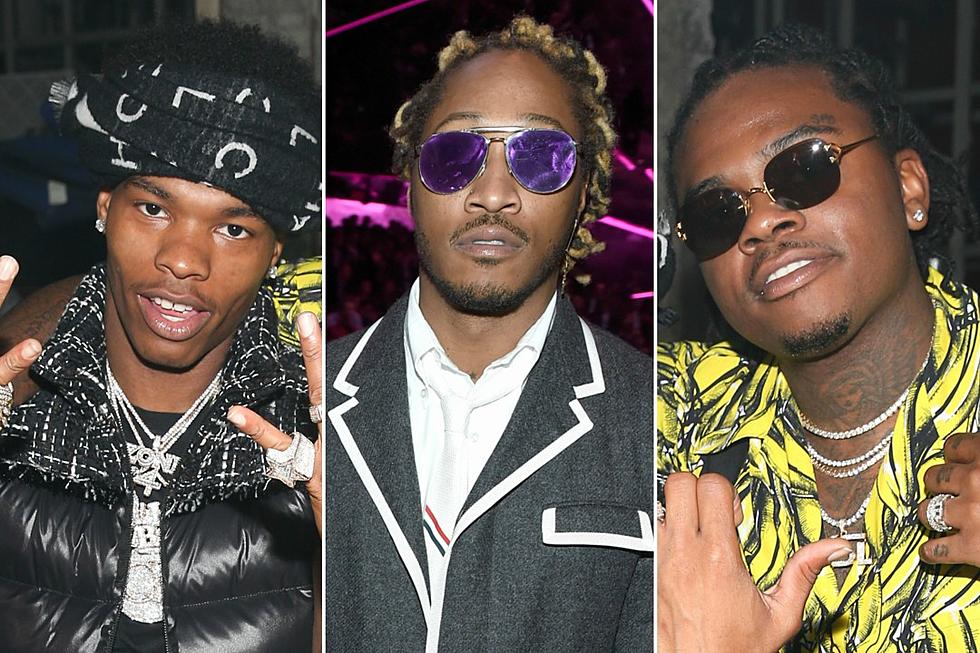 Future Thinks Lil Baby and Gunna Are G.O.A.T.'s of Trap Music Right Now
Dimitrios Kambouris / Bennett Raglin , Getty Images (3)
Future knows when to give credit where credit is due. When it comes to the state of trap music, the Atlanta native believes that Lil Baby and Gunna are the G.O.A.T's right now.
On Wednesday (Jan. 9), the "Jumpin on a Jet" rapper sat down with Big Boy on the Los Angeles radio personality's show Big Boy's Neighborhood to talk about his forthcoming alum The Wizrd. After talking about his seventh studio album, the state of his love life and more topics, Big Boy and his crew asked Future Hendrix who he thought are the GOATs of trap music at the moment. Although he took a bit to decide, the "Crushed Up" rapper claimed that Lil Baby and Gunna are the GOATs of the rap sub-genre.
"I'll give it to Lil Baby and Gunna," Future responded. "I already did what I did. I'm solidified. I've been the trap GOAT. They are right now. They them dudes."
Lil Baby has been doing the most to live up to the title Future has bestowed upon him and his "Drip Too Hard" cohort. Recently, the Street Gossip spitta was seen working on new music with Lil Yachty in the studio. He was also was spotted in the studio with DJ Khaled and Meek Mill as they were presumably making their contributions to Khaled's forthcoming Father of Asahd album. Meanwhile, Gunna recently flexed his love for the trap by linking up with TM88 and Southside to star in their new video for "Order."
Watch Future dub Lil Baby and Gunna the GOATs of trap music below.
See Photos of Future's Different Looks Over the Years