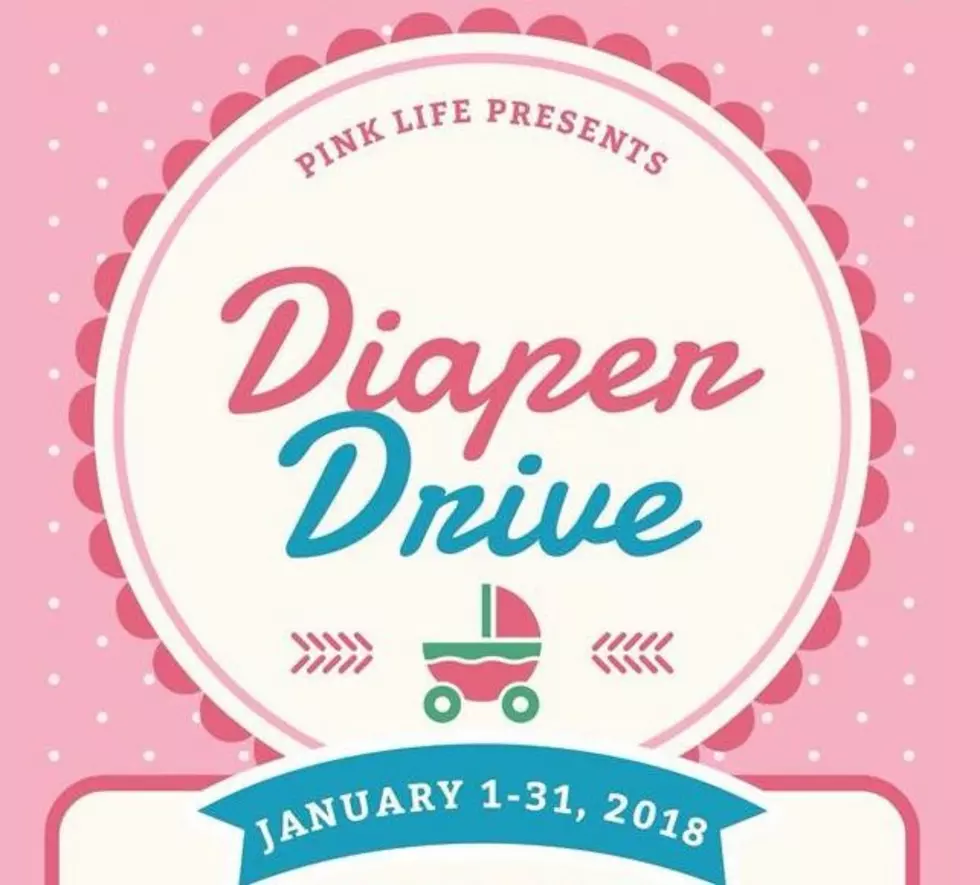 Help Single Parents, By Donating Diapers To Pink Life LC
Pink Life Lake Charles
Be a blessing in the lives of babies in need, by donating diapers, wipes, and any other baby items you can this month. Pink Life Lake Charles is collecting donations for their annual Diaper Drive, January 1-31, 2018. Below are collection sites collecting items for the drive in Lake Charles:
Pink Life Lake Charles is a non-profit organization dedicated to helping single parents in Calcasieu Parish get the help they need to care for their babies. They provide various resources, offer parent classes and support groups, in addition to donated baby items.
Every Saturday Pink Life hosts a single parent support group at Epps Library, located at 1320 N. Simmons in Lake Charles. This event is free and open to single moms, and dads is the area. For the times, to learn more about Pink Life, the Diaper Drive, or how to qualify for their services call (337) 302-1117 or (337) 764-2715.
January is the designated time of year for Pink Life Lake Charles to make Calcasieu Parish residents aware that single parents in our area, are in need of help. Executive Director, Ryan Clemons, says the organization is pretty active all year. They accept donations all year long, provide parental and empowering classes for the single parents that participate in their program.
Let's come together as a community, and give to those in need a little help. Pink Life Lake Charles wants to beat their goal from last year of 500. Let's help them do it! Stop by the Diaper Drive collection site nearest you, and donate as many diapers and baby items you can today.