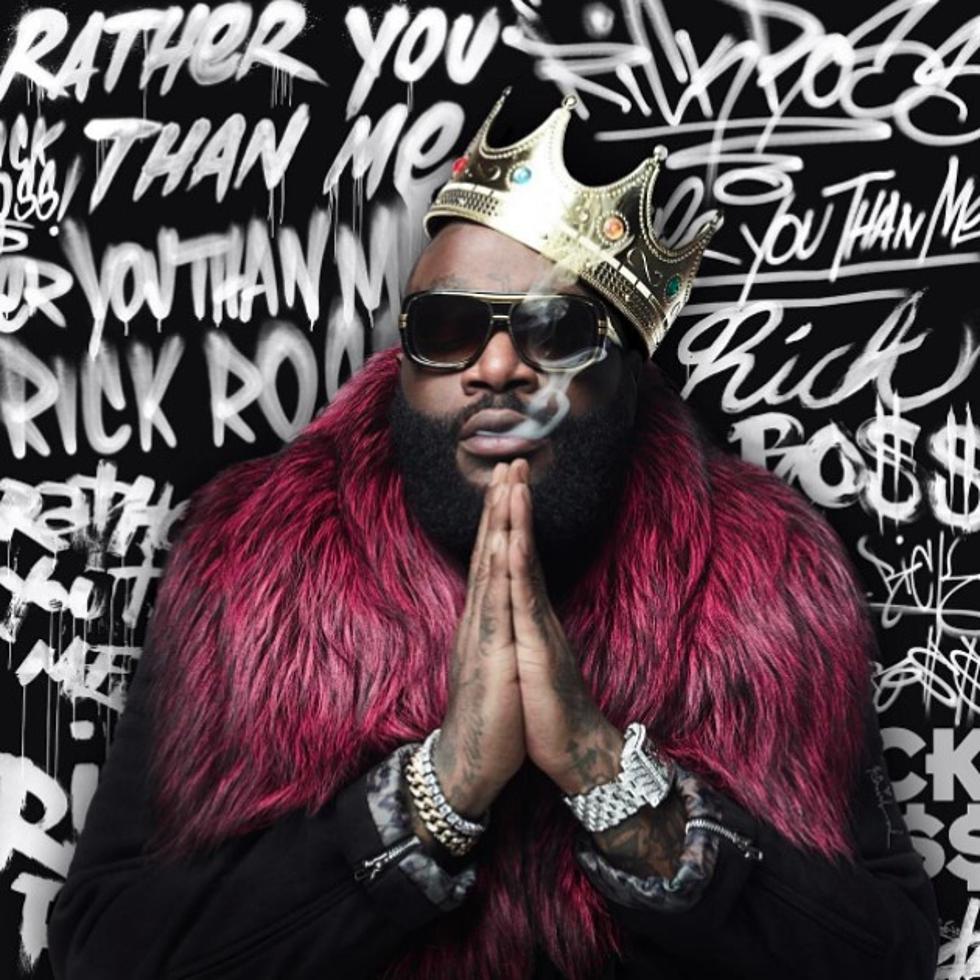 Here's the Tracklist for Rick Ross' 'Rather You Than Me' Album
Maybach Music Group
Rick Ross' new album is scheduled to arrive next week. With the release date rapidly approaching, Rozay amps things up by providing more information about the highly anticipated project. The Miami rapper has unveiled the tracklist for Rather You Than Me, which features a star-studded lineup of guests.
Nas, Future, Gucci Mane, Young Thug and comedian Chris Rock are just a few of the big names slated to appear on the LP. Ross has said that his upcoming album will one of the most important releases of his career.
"This album is more than just another project for me. It's a product of strength, perseverance, and determination," Ross wrote in an open letter. "Rather You Than Me is a testimony. My testimony, and if you a real nigga, no matter where you from, you can relate to this."
The Bawse's Rather You Than Me will be released on March 17. You can pre-order the album now on iTunes. Check out the official tracklist below.
Rick Ross' Rather You Than Me Tracklist
1. "Apple of My Eye" Feat. Raphael Saadiq
2. "Santorini Greece"
3. "Idols Become Rivals" Feat. Chris Rock
4. "Trap Trap Trap" Feat. Young Thug and Wale
5. "Dead Presidents" Feat. Future, Jeezy and Yo Gotti
6. "She on My Dick" Feat. Gucci Mane
7. "I Think She Like Me" Feat. Ty Dolla $ign
8. "Powers That Be" Feat. Nas
9. "Game Ain't Based On Sympathy"
10. "Scientology"
11. "Lamborghini Doors" Feat. Meek Mill and Anthony Hamilton
12. "Triple Platinum" Feat. Scrilla
13. "Maybach Music V" Feat. DeJ Loaf
14. "Summer Seventeen" Feat. Yo Gotti
20 Hip-Hop Albums Turning 10 in 2017