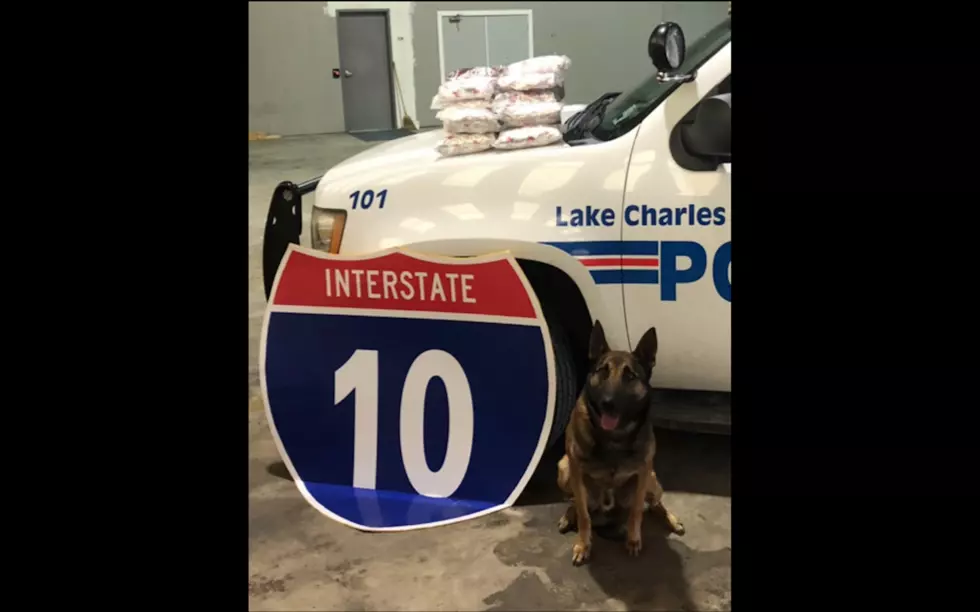 I-10 Drug Bust in Sulphur Turns Up $157,000 Worth of Cocaine
Photo Courtesy of the Lake Charles Police Department
The Combined Anti-Drug Task Force (C.A.T.) Criminal Patrol Unit stopped a 2006 Kia on Thursday, Feb. 22, traveling eastbound on Interstate 10 in Sulphur for a traffic violation, and discovered the driver was transporting large bundles of cocaine.
"The driver / single occupant of the vehicle was identified to be Kavin Dwayne Grandison, a current resident of Pensacola, Florida. During the course of the traffic stop Detectives observed numerous indicators they recognized to be consistent with that of in transit criminal activity. Detectives issued Kavin Grandison a notice of violation for the traffic offense. Based off the observations and raised suspicion, Detectives further requested permission to conduct a search of the vehicle suspecting the presence of contraband. Kavin Grandison declined consent. A police K-9 was used to conduct a free air sniff around the exterior of Grandison's vehicle. While conducting a free air sniff, police K-9 "Rambo" showed a positive response to drug odor coming from the vehicle." said a media release.
Once a "probable cause search of the vehicle" was reportedly conducted, 12.2 pounds of compressed powder cocaine (10 bundles) worth an estimated $157,000 was recovered from the gas tank of the 2006 Kia.
Kavin Dwayne Grandison was arrested and booked into the Calcasieu Parish Correctional Center. He's charged with possession of CDS II (cocaine) over 400 grams. A bond has yet to be set.