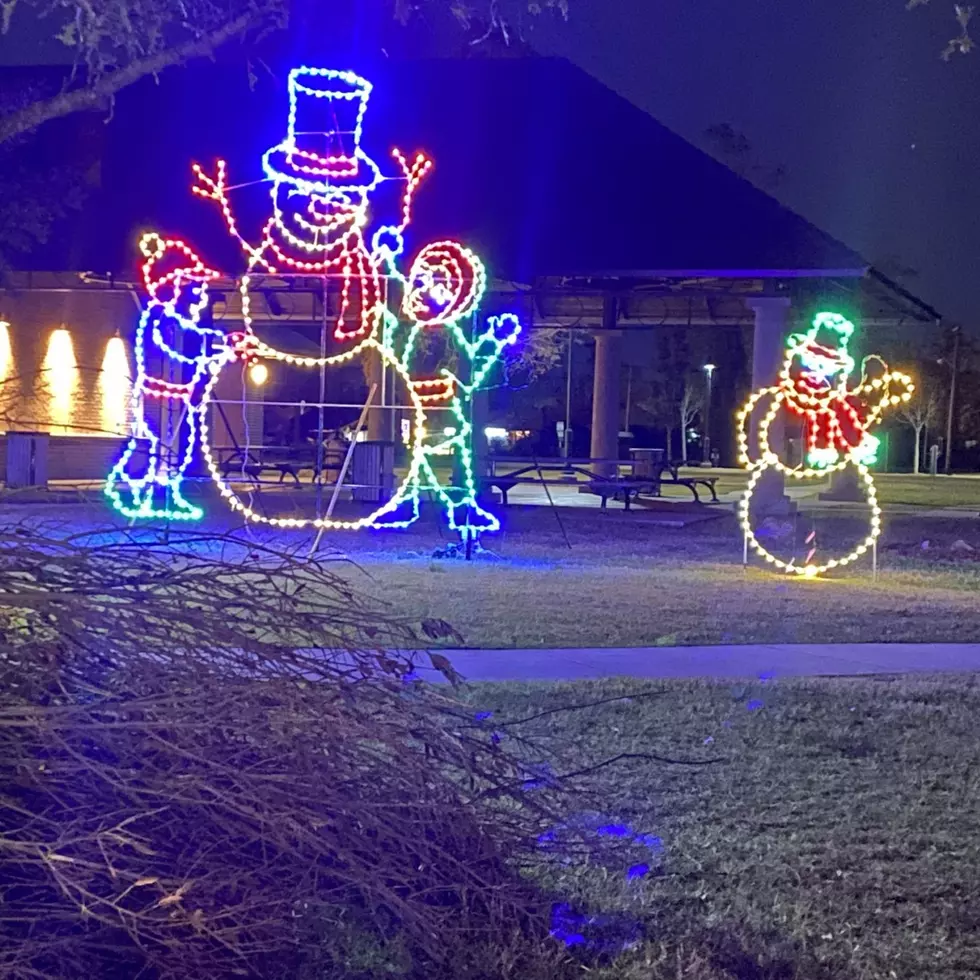 Is It Too Early To Put Up Christmas Decorations?
(Photo by Mike Soileau TSM)
We are barely in November but we have noticed that Christmas decorations are already going up all over Southwest Louisiana and especially in Lake Charles.
We just entered November on Monday and we have observed crews already putting up Christmas decorations at the Lake Charles Civic Center and the Prien Lake Park in Lake Charles.
At the Lake Charles Civic Center, crews have already put up an entire row of lights by the park and outside the amphitheater.  At Prien Lake park, they have already put up their 50-foot Christmas tree at the park. I mean it is up already as seen in the picture above.
Don't get us wrong, we love the holidays and going and driving around looking at the lights in the area but it seems like they are going up earlier and earlier each year.
I guess the question is how early is too early to put up Christmas decorations? If you asked some folks, they say November 1st is acceptable.  These are your hardcore holiday fanatics who have been waiting all year to get to work on decorating their property and homes.
If you ask other people, they would rather wait until after the Thanksgiving holiday is over before putting up the tree and decorations.  I remember growing up, we would always put up the tree on Thanksgiving night but that seems to have all changed now.
Whether you're an early bird or wait until after the Thanksgiving holiday, the holiday season is here and the most important thing is spending time with family and friends and to celebrate the true meaning of the season.  Happy Holidays to all of you!
Great Christmas Toys