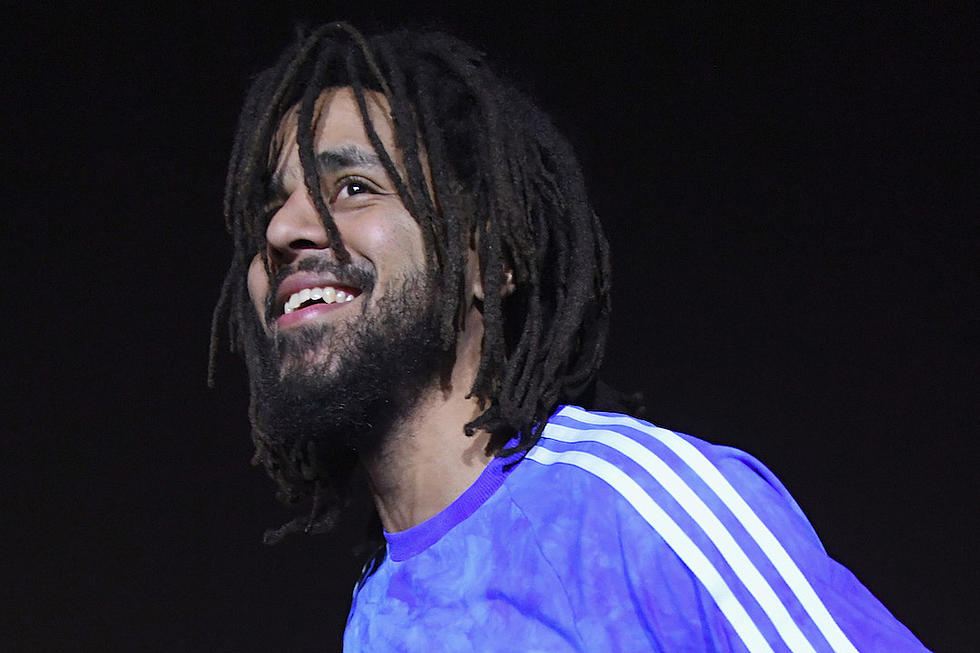 J. Cole's "Middle Child" Enters Billboard Hot 100 Top Five
Bryan Steffy, Getty Images
It looks as though fans are feeling J. Cole's "Middle Child," which is a new song he dropped at the end last month. According to Billboard, the electric track skyrocketed from No. 26 last week to No. 4 on the Billboard Hot 100 Songs chart following its first full week in digital stores.
The North Carolina rhymer's earned a new career best with his latest song ranking, becoming his highest-charting song to date. The T-Minus-produced banger also soared on the Billboard Streaming Song chart from No. 17 to No. 2 with 54.4 million streams. On the Digital Song Sales chart it jumped from No. 12 to No. 5. The single also garnered 8.4 million in radio reach as well.
On a more random and probably inconsequential note, Cole's "Middle Child" has become the highest-charting single in the Hot 100's 60-year history with the word "middle" in its title. It's also the eighth song to reach the Hot 100's top five with "child" (or a variation of the word) in its title.In short, J. Cole's is reaching all sorts of new milestones with his latest single.
On "Middle Child," Cole spits about the way he thinks people try to create beefs out of nothing when dealing with rap game titans. He raps about how he would diss someone because he really has beef with an artist instead of trying to get clout or trying to sell shoes. It's the shoe part that makes fans think he was throwing lyrics shots at Kanye West.
Salute to Cole for leveling up on the commercial level more than 10 years into his rap career.
See 18 Hip-Hop Artists' Favorite J. Cole Projects