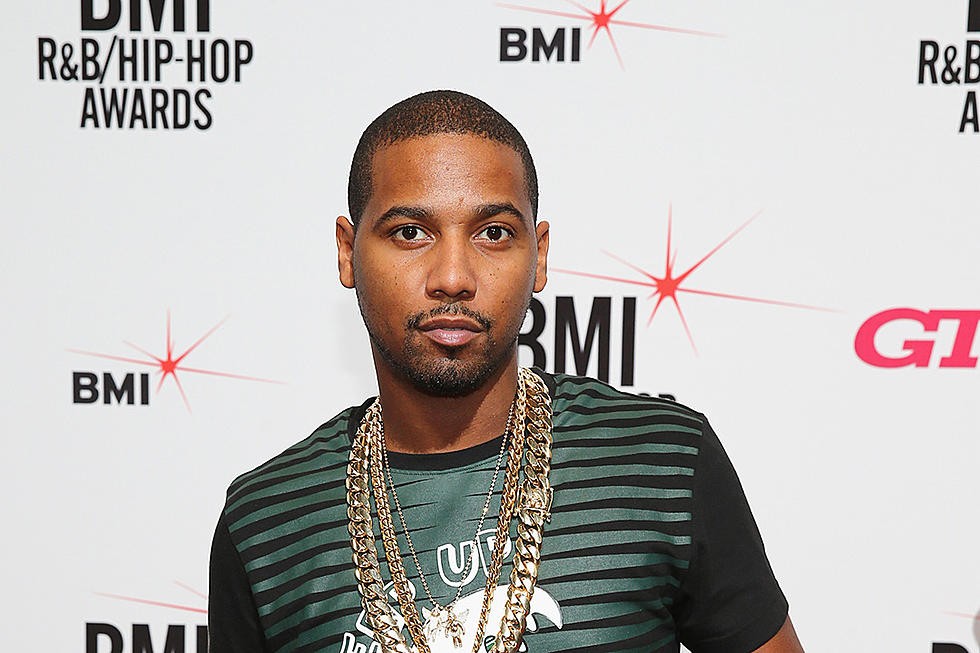 Juelz Santana Ordered to Undergo Anger Management Assessment
Neilson Barnard, Getty Images
On Monday (July 2), a federal judge ruled that Juelz is required to undergo the mental health evaluation before the "Liu Kang" rapper can return to his New Jersey home where his longtime girlfriend and three children live, The Inquirer reports. At this time, Juelz has been on house arrest at his mother's home in Teaneck, N.J. Pretrial court officials are reportedly opposed to him moving back with girlfriend Kimbella and the kids due to a previous domestic dispute. Back in 2009, Juelz was arrested for making terroristic threats and possessing a weapon during an alleged argument with Kimbella.
At the time, Juelz didn't seem too concerned. "I don't know where the media is getting all these twisted stories from," Juelz told XXL. "If I'm gon' kill anybody, it's going to be the [rap] game."
In the wake of the news, the Dipset vet seemingly brushed off the chatter that he needed a mental health evaluation in an Instagram post. On Sunday (July 1), Juelz uploaded a photo of himself grinning along with the caption, "U Crazy For 4 Believing Every Thing U Hear."
The rapper is potentially facing up to 20 years in federal prison after he fled a New Jersey airport when security reportedly found a .38-caliber handgun in his luggage on March 9.
Take a look at Juelz's subtle jab at critics questioning the state of his mental health below.
See 20 of Your Favorite Rappers Naming Their Favorite Rappers