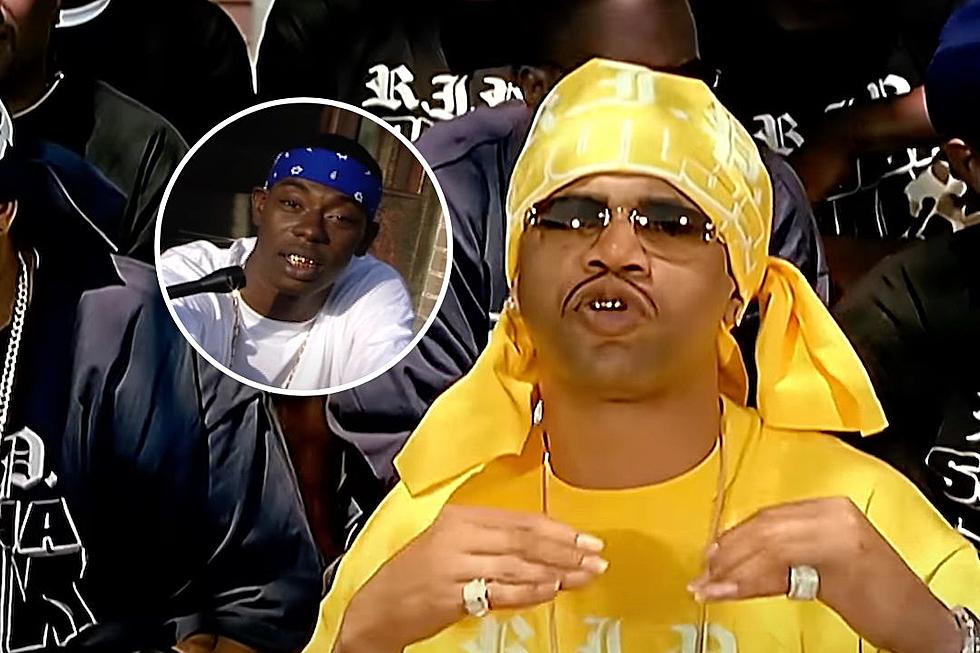 Juvenile and Soulja Slim's 'Slow Motion' Reaches No. 1 on Billboard Hot 100 Chart – Today in Hip-Hop
Juvenile/PHAT PHAT N ALL THAT TV/YouTube (2)
XXL celebrates 50 years of hip-hop with this moment:
Aug. 7, 2004: Juvenile's Soulja Slim-assisted single, "Slow Motion," officially becomes the New Orleans rapper's biggest hit since "Back That Azz Up" when it reaches the summit of the Billboard Hot 100 chart on this day in 2004.
"Slow Motion" is a track produced by Dani Kartel that was originally released on Juvenile's 2003 album Juve the Great. The song features a slow, smoky guitar and a Southern drawl from Juve and the late rapper Soulja Slim. The 4-minute tune is about the seductive motion of curvaceous women when they are dancing in the clubs.
"Ughh! I like it like that/She working that back, I don't know how to act/Slow motion for me, slow motion for me/Slow motion for me, move in slow motion for me," raps Soulja on the hook.
The video for "Slow Motion," which featured numerous curvy women twerking to the sounds of the Juve classic, which was shot in New Orleans, and it was released some five months after Soulja Slim was murdered. In the visual, you can see various tributes to the slain rhymer, who also gained his highest-charting single when the track made its way into the Hot 100.
With an infectious chorus that made for the perfect ringtone and its release by Cash Money Records, "Slow Motion" ended up also earning a gold plaque to go along with its No. 1 spot on the Billboard Hot 100 chart.
Salute to these two New Orleans originals!
Watch Juvenile's "Slow Motion" Video Featuring Soulja Slim Below
Watch Juvenile's NPR's Tiny Desk Performance Below
See 50 Great Albums From Rappers With Poetic Flows