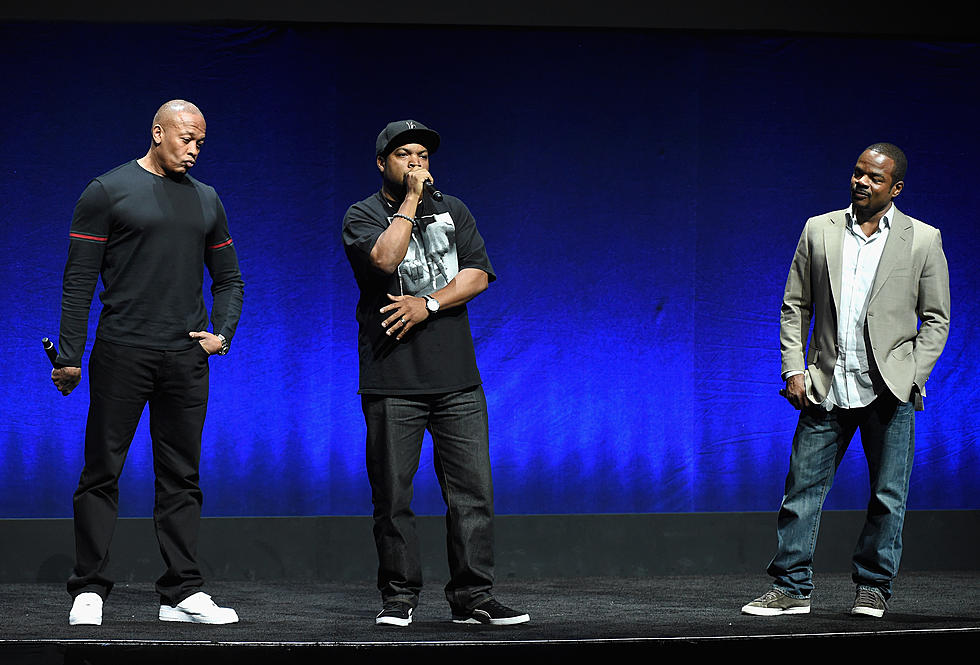 Kendrick Lamar Sits Down With NWA For Major Q&A Session [NSFW , VIDEO]
Getty Images
It will be a week tomorrow as we continue to talk about the huge movie "Straight Outta Compton". They have done plenty of press for the movie and you can believe that we may be looking at a second week of it possibly being number one.
Well Rolling Stone got together and had Kendrick Lamar who is Dr. Dre's artist to conduct an interview with the all of the members of NWA. He had the chance to talk with Dre, Yella, Ren and Cube and although Eazy- E is no longer with us, he was felt in the interview. Check out the deep conversation below of the "Straight Outta Compton" interview.
 Kendrick Lamar Interviews the members of NWA:
After watching this video, it makes me love the group NWA that much more. These guys have been through alot and seeing what they have become is very interesting when you hear them speak. I can only imagine how it was for Kendrick to actually be sitting down and talking with the fellas. I hope this will not be the end and hopefully they will work together soon on some new music if possible.