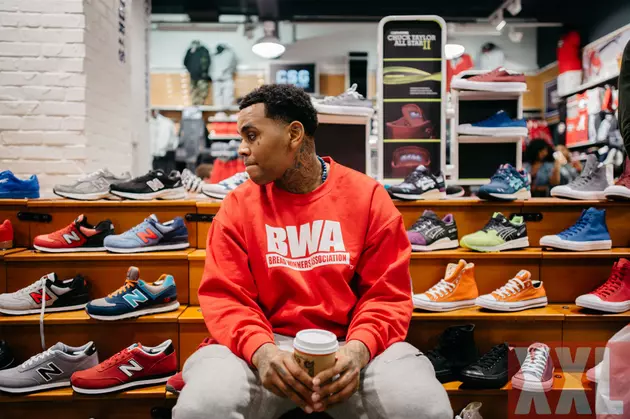 Kevin Gates Sentenced to More Time in Jail, 30 Months for Gun Charge
Diwang Valdez for XXL
Kevin Gates appeared in court today, April 26, 2017, and has been sentenced for felony weapons charges in Illinois.
The "What If" rapper was set to be released on March 24, 2017, after serving 180 days in a Polk County Florida jail for kicking a female fan at a concert in Florida back in August 2015. When he was processed through Central Booking it was learned there was an outstanding warrant out for the rapper's arrest in Illinois. Gates was then extradited to a Cook County, Illinois jail to answer for charges stemming from a 2013 incident involving a gun.
The Baton Rouge rapper will now serve 30 months in an Illinois jail, and according to TMZ, Kevin Gates pled guilty to his original charge of gun possession. Had he not taken the plea deal, the rapper was facing 10 years in prison, said his lawyer, Herschel Rush, citing "we are very pleased with the result of 30 months."
Kevin Gates will reportedly begin serving his sentence immediately.