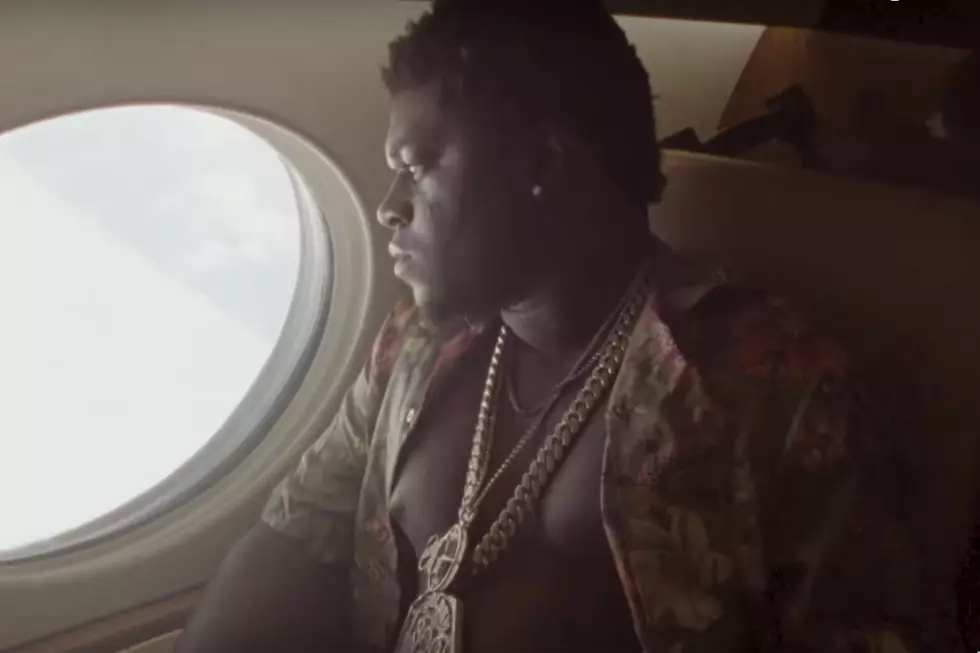 Kodak Black "If I'm Lyin, I'm Flyin": Listen to His First Solo Song After Jail Release
Kodak Black via YouTube
On the song, Kodak, who had been arrested for a variety of drug and weapons charges in January, ruminates on his fallen homies as he basks in his life as a successful rap star. "They said my nigga Cool on the fuckin' run/When they let him out of prison, I'll be 31/I knew I was a star when I was sellin' hard/Everybody told me I would make it when I was on the block," he spits on the track.
In Kodak's accompanying Spencer Hord-directed video, we see the rapper flying in what appears to be a private jet. When he's not doing that, he's hugged up with his family and kicking back. Toward the very end of the visual, we see Lil Kodak sitting at the window seat of the jet as he looks through the clouds, possibly doing some deep reflection.
Check out "If I'm Lyin, I'm Flyin" below, and be on the lookout for new music from Kodak.
See Behind-the-Scenes With Kodak Black at 2016 XXL Freshman Class Cover Shoot