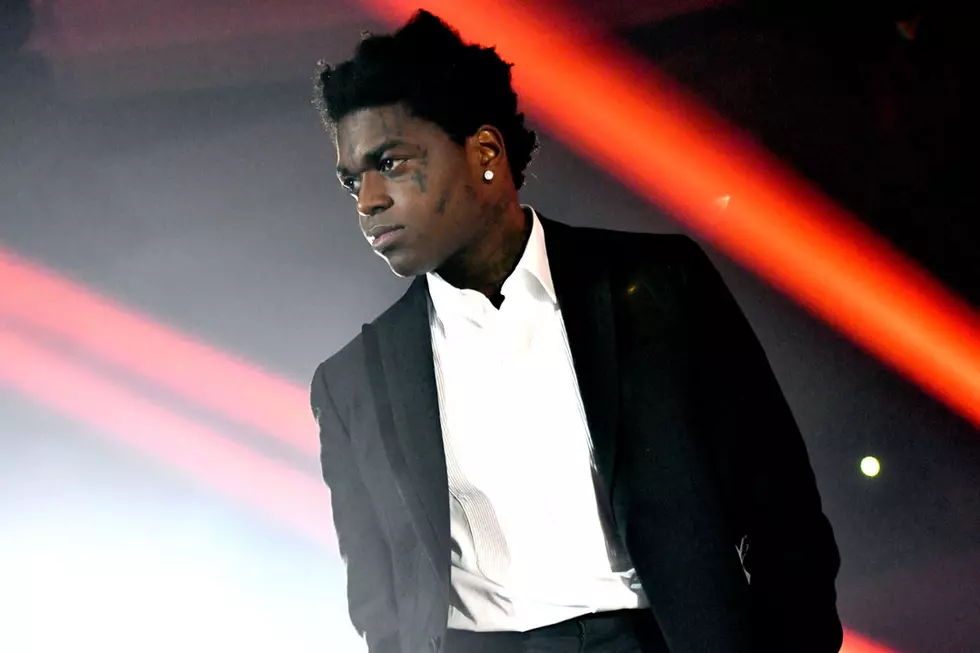 Kodak Black Ordered to Pay $91,000 to Concert Promoter for Allegedly Skipping Shows
Scott Dudelson, Getty Images
According to legal documents obtained by XXL on Tuesday (Oct. 15), the Pompano Beach, Fla. artist has been ordered to pay $91,095.05 to a concert promoter named Nicholas Fitts. The default judgment came down from a judge in Arizona who ruled in favor of Fitts, a man who alleges that Kodak skipped out on some shows Fitts set up in 2017.
In April, just one month before Kodak was arrested for federal firearms charges in May, Fitts filed a lawsuit against the Project Baby for allegedly skipping out on several shows he booked him for. In the legal documents, Fitts states that he first booked Kodak for a show back on March 3, 2017 in New York.
According to the promoter, Kodak was a no-show. Eventually, they worked out a deal for a make-up date in April of 2017. Kodak allegedly then pulled another disappearing act on the night of the rescheduled show, but Fitts was willing to give Kodak another chance. After Fitts booked Kodak for the third time, the rapper reportedly did not come through. Eventually, Fitts had enough and moved forward with the lawsuit earlier this year.
This news comes two months after Kodak pleaded no contest to federal firearms charges he caught back in May. On May 11, Kodak was stopped before arriving for his set at the 2019 Rolling Loud Festival in Miami. The rhymer was arrested after he was accused of falsifying forms to buy firearms at Lou's Police Distributors in Hialeah, Fla. on at least two occasions this year. Kodak has been behind bars ever since. 
During a hearing back on Aug. 22, Kodak changed his original not guilty plea to guilty. Kodak initially entered a not guilty plea on May 15. He is set to be sentenced on Nov. 13.
See 22 Hip-Hop-Related Police Raids