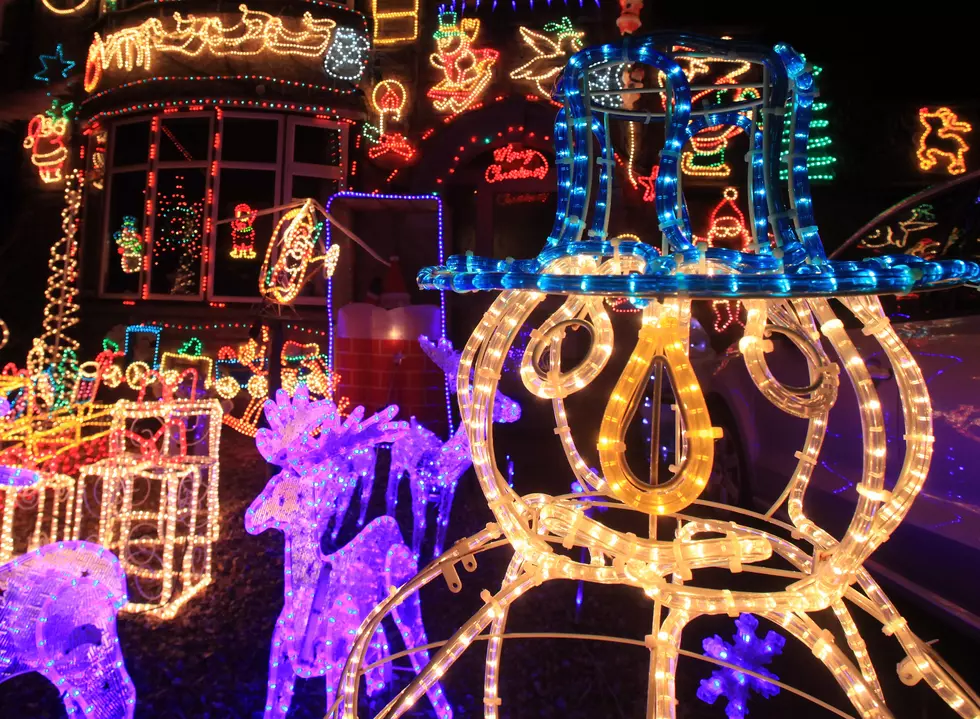 Lake Charles 'Light Up The Lake' Christmas Celebration Details
Lights Up For Christmas Getty Images
The holiday season is officially underway in Southwest Louisiana, as the City of Lake Charles has announced the schedule of events for the 2022 Light Up The Lake celebration! The annual event is free and open to the public and kicks off on Saturday, Nov. 26, with a variety of family-friendly activities such as the Holiday Art Walk in Downtown Lake Charles. The event is hosted by the Arts of Humanities Council of SWLA and will take place from 11 a.m. to 3 p.m.
Then head to the Civic Center for Christmas carols sung by the Girl Scouts Pines to the Gulf chapter live at the Amphitheater around 3:30 pm and enjoy hot chocolate, plenty of great food from local food trucks, and reindeer games. Rory Parton, accompanied by a 23-piece band at 4 pm. There will be various Christmas events at the Historic City Hall Downtown for the whole month of December
For the first time, ever Lake Charles will do the lighting ceremony at Millennium Park which will be transformed with Christmas lights at 5:45. Then at 6:45 pm, the Light Up The Lake Firework Extravaganza will take place at the Lakefront! On Dec. 2 throughout the Christmas holiday Millennium Park hours will be extended until 9 pm on Fridays and Saturdays, and until 8 p.m. on Sundays, for residents to enjoy the lights.
Dec. 3 area school choir will sing Christmas carols at Millennium Park. Any schools wishing to participate may call Mike Castille at (337) 491-1280 or send an email to michael.castille@cityoflc.us for more information. The annual Meet Me at the Market Downtown is another opportunity to shop from 8 am to noon and find that perfect gift.
Check out the Christmas card workshop on Dec. 3 from 9 a.m. to 1 p.m. In the month of December stop by the Black Heritage Gallery for Saturday craft workshops at 10 a.m. Weekly children's holiday reading program, Turning Pages at 11 a.m. Finally, on Dec. 21, just in time for Christmas enjoy a special performance by Lake Charles's own Grammy Award-winning musician Mickey Smith Jr. live at the Civic Center.
Don't miss all the holiday excitement in Lake Charles! To learn even more about this year's events, click here!