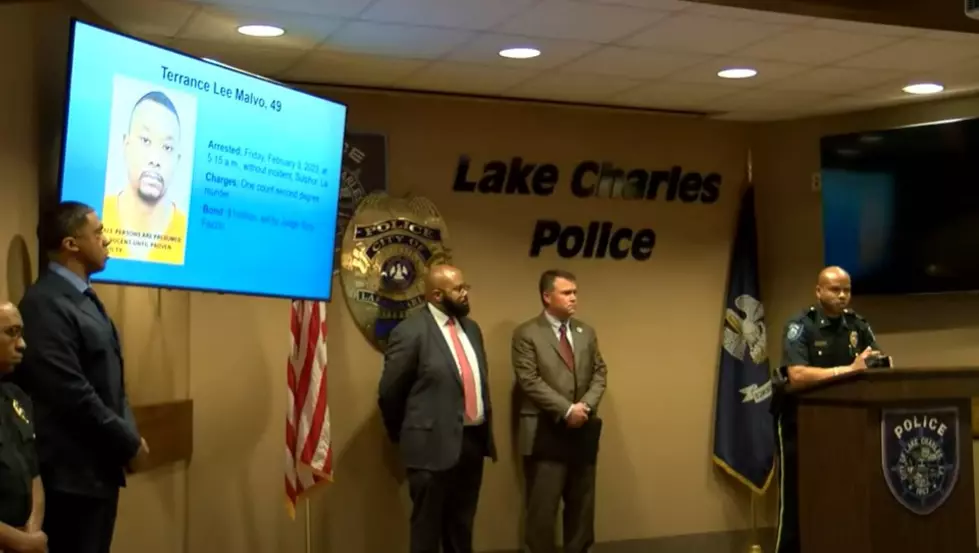 Lake Charles Police Arrest Two Men Connected To Nightclub Unsolved Murder [VIDEO]
staff
On New Year's Day, Jan. 1, 2000, the lives of three people in Lake Charles changed forever. Shonda Woods, 24, LaShonda Harmon, 24, and Allen Babineaux were victims of a shooting after verbal altercations turned deadly at a local nightspot.
Sgt. Willie Fontenot said, "During the investigation, we learned that there were multiple fights that took place in the club, which bled out to the parking lot, and at that time, suspects began to fire rounds into the crowd." As the agitated clubgoers took their beef outside The Doll House nightclub on Mill Street shots rang out in the parking lot.
Harmon and Woods were wounded as shots were fired into the crowd and Babineaux was killed. Officials said he was an innocent bystander. For the past 23 years, his family has been devested by his untimely death. To make matters worse, the people responsible for his death have remained at large for more than two decades.
In 2015, one of Babineaux's sisters, Karen Lewis, told the news her brother and father were best friends. His family was very proud of him and losing him is still too painful to talk about 23 years later.
In January 2022 the cold case was reopened when the Calcasieu Parish District Attorney's Office advised LCPD to review all case files and evidence. Chief Deputy Franklin Fondel said at press time this crime was one that had bothered him throughout his career.
Fondel continued "We went back out," and revisited the crime scene. He said LCPD investigators got a break in the case through forensic testing and statements from witnesses helped to finally identify two suspects. The Chief Deputy reported investigators "reconstructed the crime scene, and in January of 2023, we were able to obtain two arrest warrants."
Fondel said, "Video statements, speaking to witnesses, also forensics and new technology, that's what led us to obtain arrest warrants." The decades-old case had new evidence which resulted in the arrest of two suspects. On February 1, 46-year-old Marvin Dandre Kyer was arrested in Douglasville, Georgia, and charged with one count of principal to second-degree murder. On February 3, 49-year-old Terrance Lee Malvo was arrested in Sulphur and charged with one count of second-degree murder.
Kyer is being processed to be extradited to the Calcasieu Parish Correctional Center. The bond for both men has been set at $1 million dollars. Next week the case will go before the grand jury, but it still remains an open investigation. Anyone that can give additional info will remain anonymous and is asked to contact Sgt. Willie Fontenot at (337) 491-1311.
Fondel said of the investigation. "This is just the beginning of closure for the Babineaux family," He continued. "Twenty-three years this family has been waiting for closure, waiting for healing." Below is the press conference with LCPD briefing the public on the latest developments in the case.
LOOK: Biggest underdog victories in March Madness
Every spring, legions of sports fans turn their attention to college basketball when
March Madness
takes the national spotlight. Using aggregated Associated Press data, BestOdds has come up with 10 of the biggest—and most unlikely—underdog wins in March Madness history.