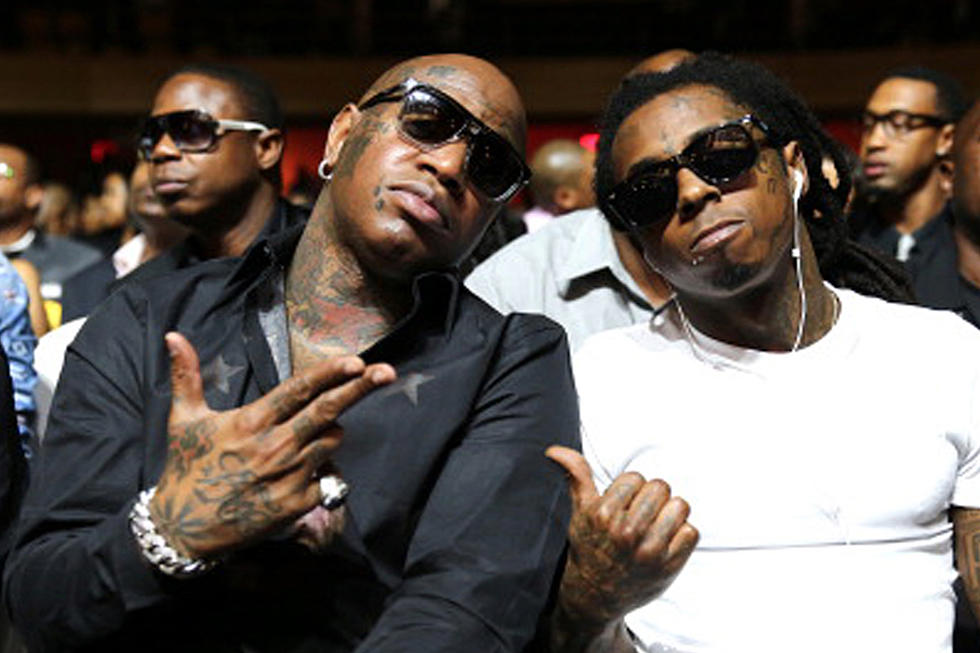 Lil Wayne Still Has No Love for Birdman; Tells Him to 'Suck My D—!' [VIDEO]
Neilson Barnard, Getty Images
Wayne is still unhappy about the situation and he sent another vulgar message to Birdman. During his concert in Las Vegas, Weezy yelled, "Tell Birdman to suck my d---," before kicking off his show.
"I'm going to make him an offer he can't refuse," he told TMZ in regards to a future meeting with Birdman to discuss their legal dispute.
"So wherever it's at, we have to reach and grab it," he added. "Even if it's in his ass, we have to get it up out of there."
Let's hope that J. Prince doesn't have to perform a colonoscopy just to get Wayne's money.
25 Rappers Who Have Been Shot