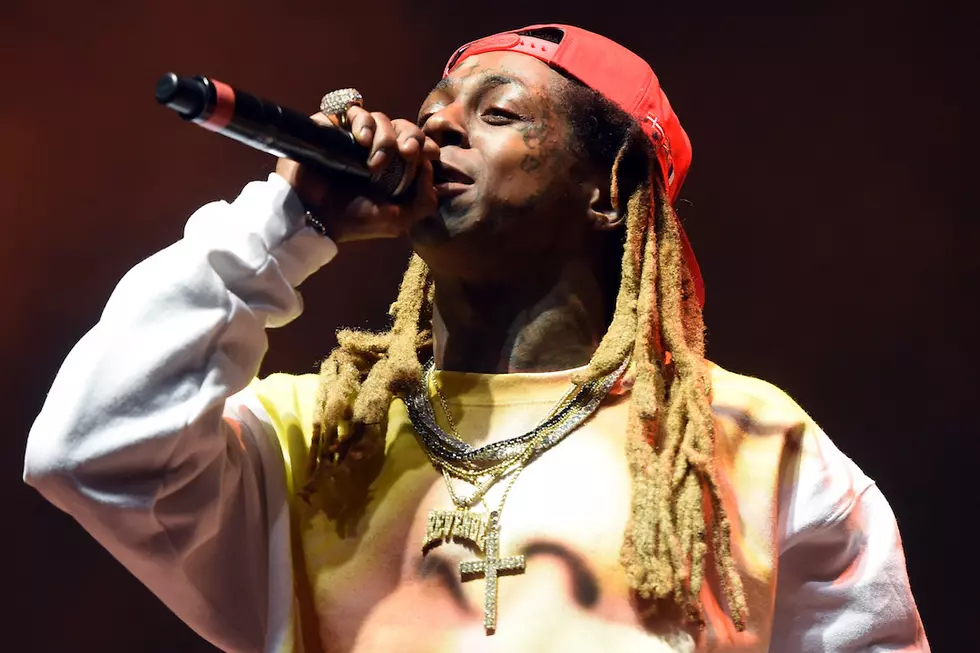 Lil Wayne and Hot Boys Reunite at Beats By Dre NBA All-Star Weekend Party [VIDEO]
Kevin Winter, Getty Images
Lil Wayne is in his hometown of New Orleans this weekend to check out the 2017 NBA All-Star Game, but before that, he reunited with his former Cash Money Records crew The Hot Boys.
Partygoers attending the Beats by Dre NBA All-Star Party, which was hosted by LeBron James, was treated to a performance of the Hot Boys with Weezy, Mannie Fresh, Juvenile and Turk rocking the mic. According to Okayplayer, the rappers perform such Cash Money classic as Fresh's "Still Fly," Wayne's "Go DJ," Juvie's "Set It Off" and many others.
Now it wasn't a full reunion because B.G. is still in prison and Birdman has a legal issue with Wayne but it was a movie nonetheless. Plus, it's always good to see them rock the mic together. They were certainly one of the most popular rap crews of the late '90s.
"I don't know if these people fully appreciate what's going on tonight. Yo, we got motherf---in' Hot Boys in this motherf---er right now," said James. "I grew up on these boys right here."
Hopefully, this won't be the last Hot Boys reunion. As we previously reported, Birdman is planning a 20th anniversary Cash Money Tour. There's been no additional information about the trek, but we hope it happens.
Check out some of the videos from the recent Hot Boys reunion performance above and below.