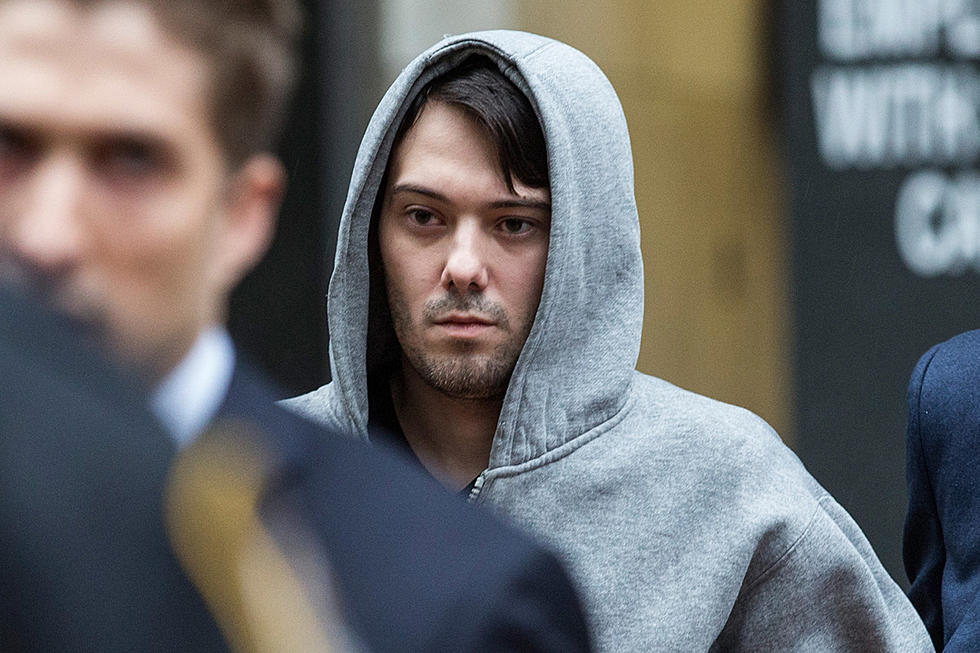 Federal Judge Orders Martin Shkreli to Hand Over Wu-Tang Album and Lil Wayne's 'Tha Carter V'
Andrew Burton, Getty Images
Last year, Martin Shkreli was convicted of securities fraud and now it's time to pay up. He has been ordered by a federal judge to cough up $7.3 million in assets including the rare Wu-Tang Clan album, Once Upon a Time in Shaolin, and Lil Wayne 's Tha Carter V LP.
On Monday (March 5), Judge Kiyo Matsumoto handed down the decision. Along with the two albums, he will also have to fork over $5 million in cash in an E-Trade brokerage account, his stake in the drug company Vyera Pharmaceuticals and a Pablo Picasso painting he owns.
The brash pharmaceutical investor, infamously known for steeply raising the prices on an AIDS medication he purchased, bought the 1 of 1 Wu LP in 2015. "He bought it, he can do what he wants," RZA said at the time. "Art -- the beautiful thing about art, from my standpoint, is that it has no discrimination. What we've done is historical, and you can't remove that."
Last September, he claimed to have sold the Wu album on eBay. But it looks like the judge still believes he has it in his possession. Either that, or he will have to come up off the $1 million he claimed he got for auctioning the album.
Shkreli is facing up to 10 years in federal prison when he is sentenced on March 9.
See New Music Releases for March 2018