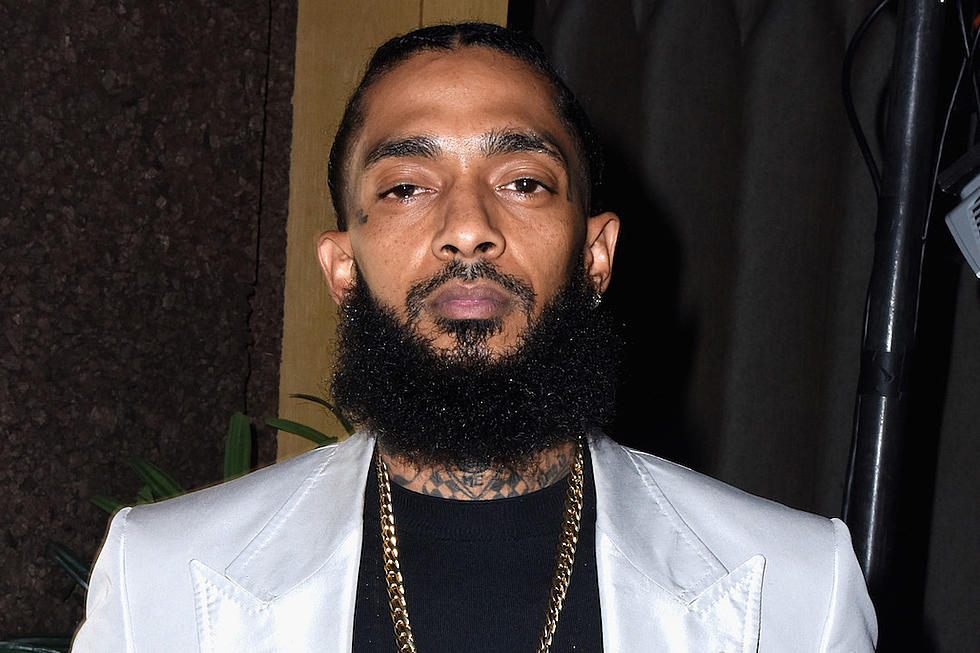 Court Docs Confirm Shooting at Nipsey Hussle Vigil: Report
Vivien Killilea, Getty Images
While news outlets quickly retracted reports that gunshots were fired at Nipsey Hussle's vigil last week (April 1), new court documents prove that two people were actually injured by gunfire during the stampede that ended the peaceful memorial.
According to a report the Associated Press published Wednesday (April 10), two women told the Los Angeles Police Department that they were wounded in the shooting that transpired during the vigil. Although police on the scene claim they didn't hear any gunshots, one of the women said she heard multiple shots and started running along like everyone else. After she fell to the ground during the stampede, the woman got up to go to a car. That's when she realized that she'd been shot in the lower back, and had a friend drive her to the hospital.
Last week (April 1), a vigil held at Nipsey's clothing store The Marathon, where the rapper was shot and killed, abruptly ended after gunshots were reportedly fired. A total of 19 people were injured that night.
Police confirmed Wednesday that both women were treated for gunshot wounds at the hospital and are recovering from their non-life-threatening injuries. Meanwhile, Nipsey Hussle's memorial service is scheduled for later today (April 11) at the Staples Center in Los Angeles.
See Photos From the Scene of Nipsey Hussle's Fatal Shooting