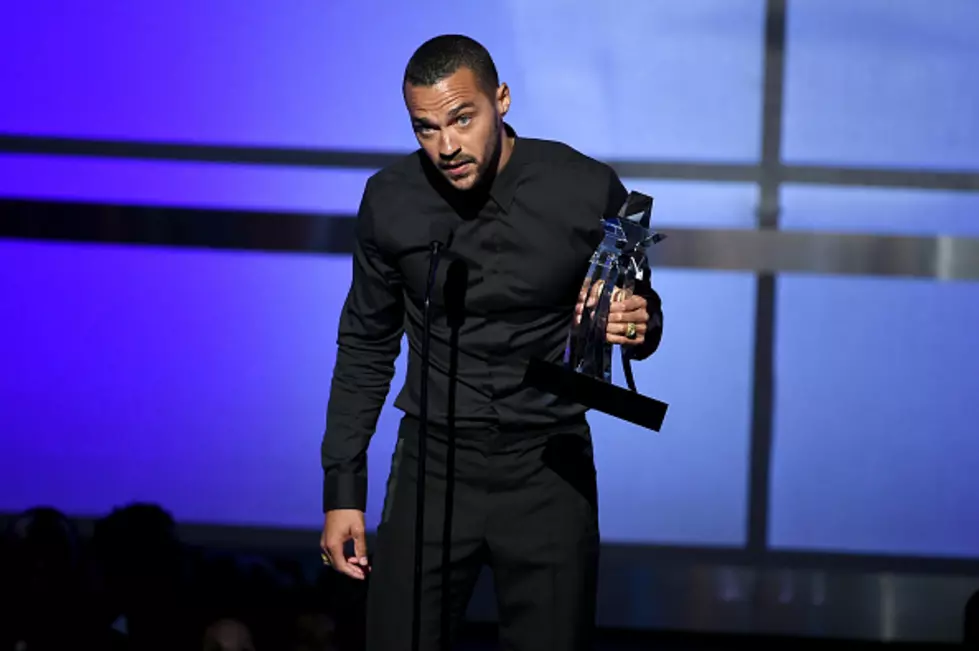 Petition Started To Get ABC To Fire Actor Jesse Williams For BET Speech – Tha Wire
Kevin Winter/BET
The powerful speech by "Grey's Anatomy" star, Jesse Williams, has evidently rubbed some folks the wrong way.  So much so, they want his job.  For most, the actors message of social change, anti-police brutality and equal rights was well received.  Williams was this years BET Awards Humanitarian Recipient of the year, for his tireless work in civil rights and the "Black Lives Matter" initiative.  On June 26 the actor brought light to the struggle in a short, but straight to the point, speech that spoke to a need for change and real justice for all.
As no surprise Fox News, jumping on the band wagon is none other than Ms. "Clueless" herself, Stacey Dash.  It's being reported that the Fox News correspondent blasted Williams saying his speech was " the perfect example of a Hollywood plantation slave," adding Williams' words were "nothing short of an attack on white people."  If that's not enough Dash reportedly threw shade on BET accusing the network of "keeping racism and segregation alive." Smith's petition calls William's words a hate speech aimed specifically at white people.  So far it's garnered more than 8,000 signatures, with a goal of 10,000 before being sent to network execs at ABC.  Meanwhile a woman named Dawn Murphy started the petition, "Don't Let The Racists Win! 'Grey's Anatomy,' Don't Fire Jesse Williams," to encourage support for the actor/activist. In contrast Murphy said is of Williams' speech,
"Jesse Williams is a bright man, passionate spokesman and a committed advocate of black people and #BlackLivesMatter who took a public stand on BET Awards show, risking his job and career for his beliefs."
The Murphy petition has well over 21,000 signatures with a goal of 25,000 before it's sent to "Grey Anatomy" creator and executive producer, Shonda Rhimes. The good news is, Rhimes doesn't have a problem with what the actor said.  Matter of fact she says there's no need for any petition: