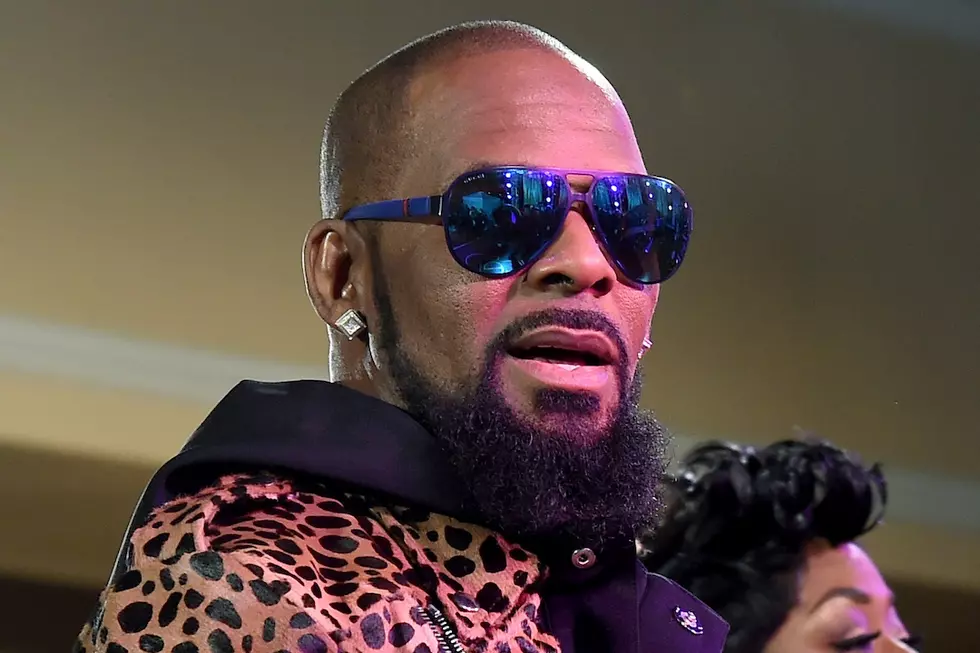 Photos of R. Kelly's Chicago Studio, Known as Sex Den, Surface
Ethan Miller, Getty Images
On Wednesday (Jan. 23), TMZ posted 13 photos taken by Chicago inspectors when the inspectors raided the property last week. One of the photos shows a chiropractor bench next to a keyboard. Another pic shows a bathroom with a shower and toiletries. There's also a photo revealing what appears to be a wardrobe area and a living room with a large-screen TV and a Christmas tree. Overall, the studio looks lived-in with additional photos depicting dilapidated ceilings and walls.
In the minds of the inspectors, the pictures confirm that someone was living in the space, and that constitutes a city code violation.
A source close to the singer has told TMZ that Kelly denies using the studio as a residential space. He claims the sleeping setup is only for when he needs to stay overnight for long recording sessions. The embattled singer also denies renovating the studio for a bedroom setup, however, he admits that he added some furniture inside the property.
The studio was hit with several building code violations, and Kelly has limited access to the space. A judge ruled that the R&B veteran can only use the Chicago studio for recording music only from 9 a.m. to 5 p.m., according to the Chicago Sun-Times.
Check out photos of R. Kelly's Chicago studio at TMZ.
See 22 Hip-Hop-Related Police Raids