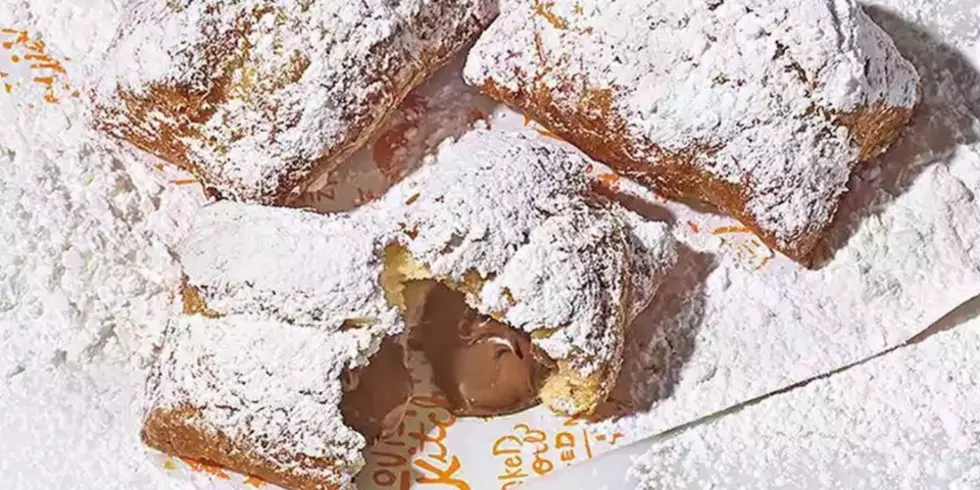 Popeye's Unveils Chocolate-Filled Beignets
Popeye's Publicity Photo
I must admit I don't often go to fried chicken places. The problem is I make the best fried chicken in the world. Click here to find out about my secret ingredient.
But I will probably be lining up with thousands of others to try this new menu item at Popeye's Chicken locations.
The Louisiana-based restaurant chain is rolling out chocolate-stuffed beignets. Oh my goodness! That sounds decadent, but delightful. You might remember folks were lining up at Popeyes all over the country just over a year ago to snag the new chicken sandwiches. I think the lines might even be longer for these gooey treats.
Right now, the new item is only available in just a few locations, but the company plans to roll them out nationwide in the coming weeks.
If you are not familiar with a beignet. It's deep fried pastry dough topped with powdered sugar. These will have a chocolate filling oozing out of the center of the pastry. Popeyes told Foodbeast the addition is a nod to its hometown, saying "As a brand from New Orleans we are always looking to bring new dishes" from the city to its menu.
They are being rolled out in Boston where they sell for between $2 dollars and $7.50 depending on how many you want. The 12 piece is the largest order.
Read More: Top 10 Beers Made in Louisiana