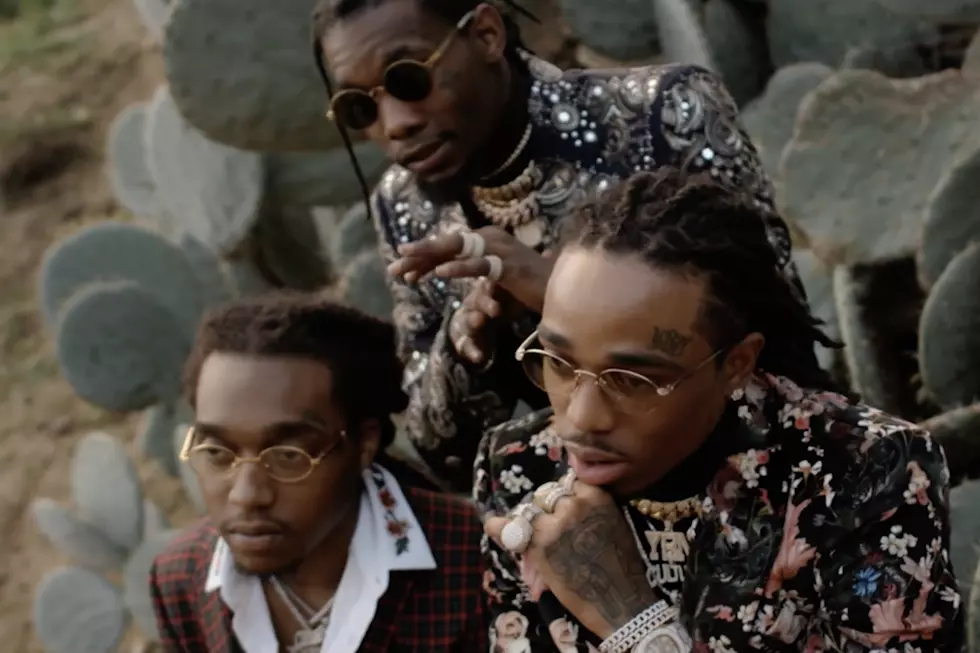 Quavo Says New Single From Migos' Upcoming Album 'Culture 2′ Is Dropping Soon
YouTube
Culture 2 is the anticipated follow-up to the group's platinum selling Culture album, which spawned the hits "Bad and Boujee" and "T-Shirt."
"We got a lot of records. We got records with Ty Dolla $ign, records with Big Sean, records with Drake, records with Travis...we gon' keep it going," Quavo recently said, during an interview with MTV News' Gaby Wilson. "Oooh, we on the way with it. Just like Culture 2. Just wait on it!"
Additionally, Quavo is said to be writing a script for a movie starring Migos.
"I'm a '90s baby and all my favorite movies got all my dope artists in 'em," Quavo said in a recent interview. "Juice, Menace II Society, all the Snoop Dogg movies, Master P movies, I Got the Hook-Up, Baller Blockin' the Big Tymers movie. That's what we're doing right now. We're looking into the script." Big things poppin.'
25 Striking Hip-Hop Album Covers That Will Make You Appreciate a Rapper's Creative Side