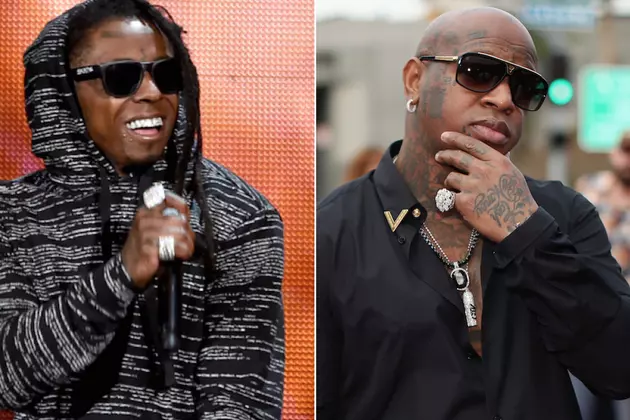 Lil Wayne Still Suing Birdman & Cash Money Records for Release of 'Tha Carter V'
Kevin Winter / Christopher Polk, Getty Images
Not so fast, Lil Wayne & Birdman's recent reconciliation in Miami reportedly isn't stopping Weezy from suing his father and Cash Money Records for the release of "The Carter V," and money owed to the No Ceilings rapper.
According to our Young Money sources, Wayne isn't softening on his main demands — release "Tha Carter V" and cough up the millions he says Birdman owes him. The stakes are high … remember Weezy's threat to take Drake and Nicki Minaj with him if he leaves Cash Money.
There's still no reported talks of a settlement, but Wayne and Birdman were photoed in the studio together.