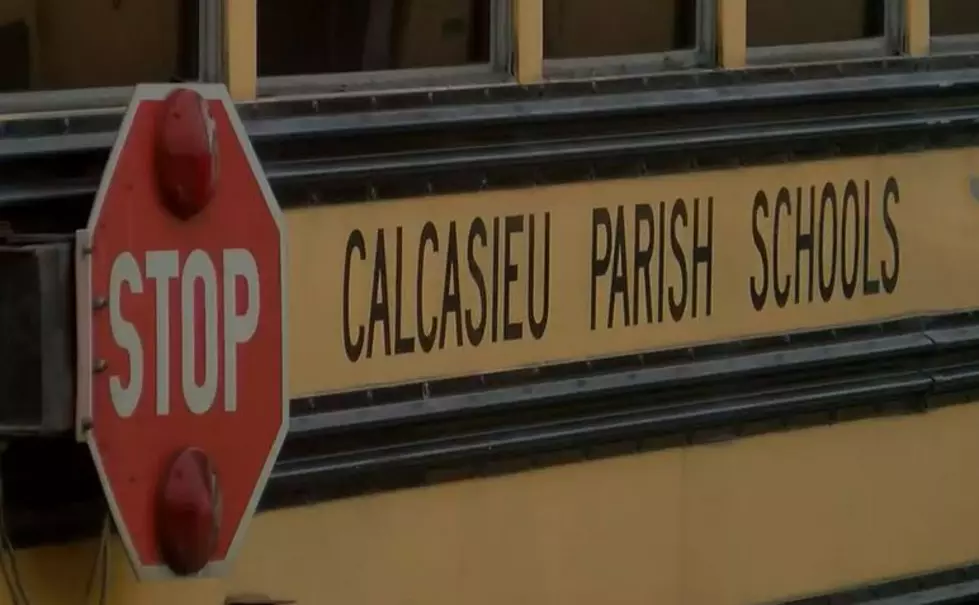 Schools In South Lake Charles To Dismiss Early Friday
staff
Calcasieu Parish School Board (CPSB) announced that several schools in South Lake Charles would be dismissing early on Friday, January 20. A high traffic volume is expected due to the funeral procession of former Barbe High School student Cadet 3rd Class Hunter Brown.  According to CPSB, the normal school transportation plan will be in place at the end of the school day.
According to military.com, 21-year-old Cadet 3rd Class Hunter Brown died suddenly while walking to class Monday, January 11. The former Barbe student and athlete was a sophomore at the U.S. Air Force Academy in Colorado Springs, Colorado. First responders were called immediately and "attempted life-saving measures which were ultimately unsuccessful" in resuscitating the 21-year-old Cadet.
In the news release reports, Lt. Gen. Richard M. Clark, the academy's superintendent, said of Brown's sudden death,
"The entire U.S. Air Force Academy mourns his loss, and our hearts and condolences are with his family, his squadron, and all who were touched by this incredible young man."
The type of emergency and cause of death have not been announced. On Tuesday, January 12, the Academy announced the tragic news, reporting Brown "experienced a medical emergency while leaving his dormitory for class."
Commandant of Cadets, Brig. Gen. Paul D. Moga reported to his squadron Wednesday,
"It is with a heavy heart and profound sadness I share with you that we have lost one of our own." Moga continued. "He leaves behind friends, grieving teammates, a grieving cadet wing, and a devastated family."
In May 2021, Brown graduated from the Air Force Academy Preparatory School and moved on to the Academy. There he pursued a major in Management and was a member of the football team, where he played role in their winning season as an offensive lineman. Devastated by his untimely passing, Academy head football Coach Troy Calhoun said,
"He was a pure joy to coach and have as a teammate," Calhoun added. "He was tough, a great worker, and no one unselfishly pulled harder for others than Hunter. His mom and dad, Candyce and Dustin, raised a wonderful son who made each of us a better person. We love our great brother, and our thoughts and prayers are with Hunter's incredible soul and his family."
R.I.P. to Cadet 3rd Class Hunter Brown, and we offer our deepest, most heartfelt condolences to his family, friends, squadron, and teammates.
LOOK: These Are the 50 biggest retailers in America