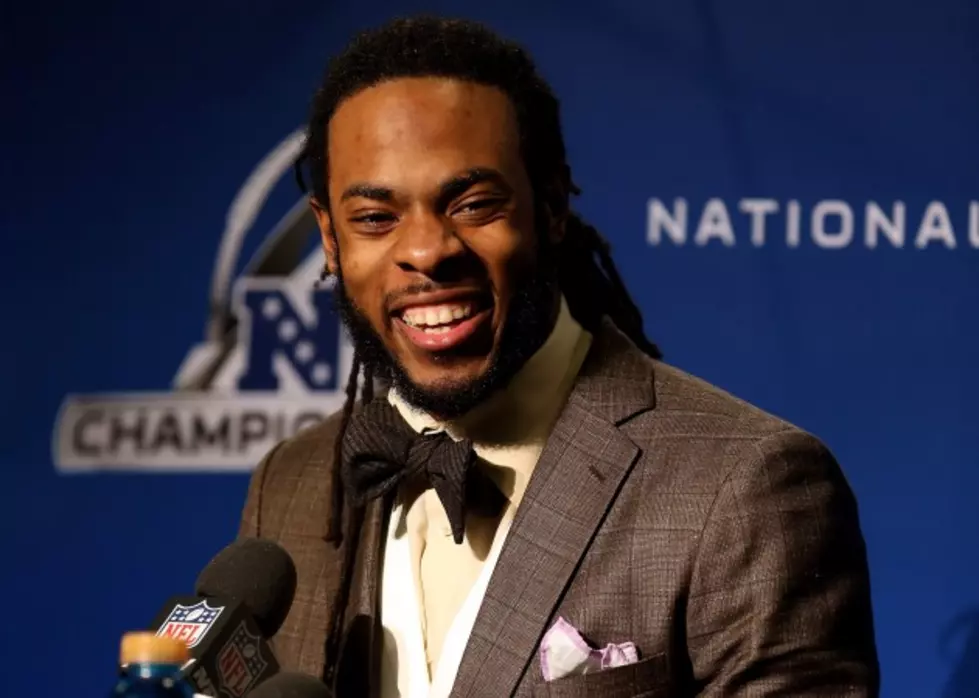 Seahawks Richard Sherman Talks With CNN, Explains Post Game Interview Rant [VIDEO]
Christian Petersen/Getty Images
Richard Sherman explain's his reasoning for his already infamous post game interview rant with Erin Andrews of FOX, after defeating the 49ers on Sunday (Jan 19th). Sherman also shared his feelings on the backlash he's received since Sunday's game.
After defeating the San Francisco 49ers in the NFC championship game on last week (Sunday, January 19th), Seattle Seahawks cornerback Richard Sherman had a moment of the sort, during his post game interview with Erin Andrews of FOX. Sherman went on a rant about how he's the best cornerback in the league, and even went as far as to call 49er's wide receiver Michael Crabtree, a "sorry receiver." Ouch…
Though he may wish he had handled the post-game interview differently, Sherman has no regrets about the rant happening.
The Seattle Seahawks face the Denver Broncos in 'Super Bowl XLVIII' on Sunday, February 2, at 5:30 p.m. on FOX, at MetLife Stadium, in East Rutherford, New Jersey.
Watch the post game interview that sparked it all below.