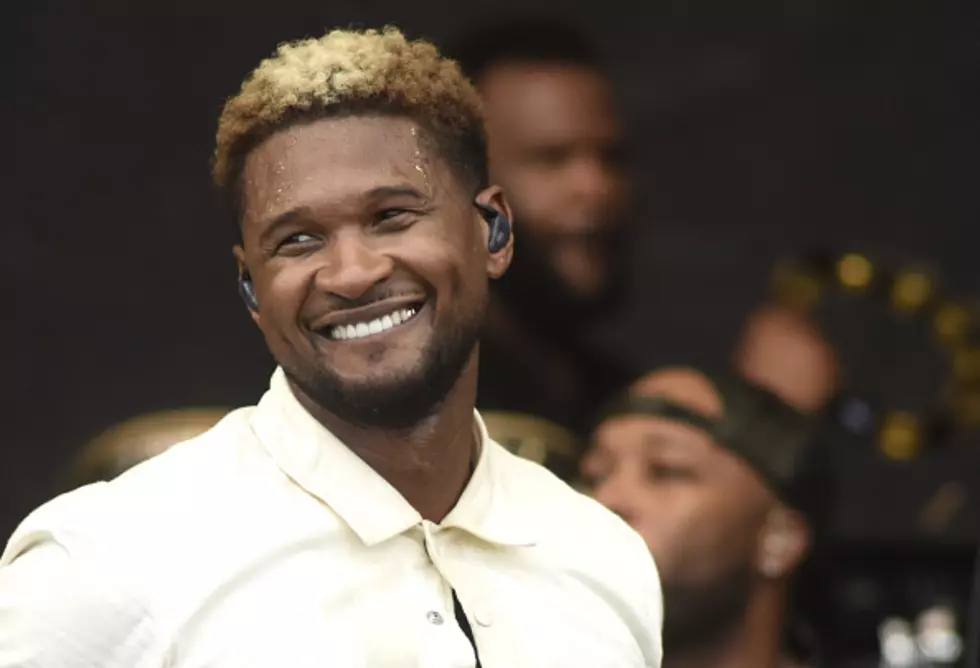 Second Woman Sues Usher For Having Unprotected Sex, Knowing He Has Herpes- Tha Wire
WireImage
Today in Tha Wire things are going from bad to worse for Usher. As previously reported the 38-year old entertainer was sued for infecting a former lover with herpes. RadarOnline.com reported the eight-time Grammy award winning singer was "exposed to herpes" around the time he divorced, Tameka Foster, in 2009 or 2010. According to court docs, he was diagnosed as being an "asymptomatic carrier" by doctors. Meaning he's a carrier of the virus. Which is pretty much why the woman, who remains anonymous, had grounds to sue. Ursh was well aware that he was infected, and under California law was required to warn potential partners prior to having sexual contact. Obviously he didn't do that.
Radar obtained legal docs from the suit, which was filed in L.A.'s Superior Court in 2012. The female, listed as a celebrity stylist, claimed to have unprotected sex with the star in spite of noticing a "greenish discharge" coming from the singer's penis. Yuck! Anyway her lawyer explained in a written statement that Usher told his client he was tested for an STD, and the results were negative. The attorney wrote, "Believing Raymond's statements that it had been nothing and cleared up, [she] continued her relationship."
Three weeks later she claimed to wake up "feeling very sick" running a "fever of 100 degrees, chills, headache, and aches and pains." The woman's complaint revealed she "also developed lesions and blisters in her vagina." She sought medical treatment and was diagnosed with herpes. Radar reports the woman filed suit immediately afterwards, charging Usher with "consciously and purposefully" withholding his status.
It didn't take long for the singer to come clean, and move to settle out of court. Legal docs, stated that the star's his doctor called the victim, and confirm he had the virus. In addition to apologizing and paying his former lover $1.1 million in damages, Usher paid medical expenses totaling $2,754.40. The woman stated getting the settlement brings her little satisfaction, because she "feels that her health and body have been ruined." She "has suffered severe emotional distress and has been extremely depressed … knowing there is no cure."
Since the embarrassing ordeal, Usher picked up the pieces to his life and found love again. The super star remarried in 2015, tying the knot to former Cosby Show executive chef, Grace Miguel. Now it appears, the couple's marriage is being put to the ultimate test.
Not only is he being accused of cheating, but a second woman has filed suit against the star for knowingly exposing her to the herpes virus. TMZ reports the woman referred to as, "Jane Doe," is suing the R&B singer for negligence, battery and emotional distress to the tune of $10 million dollars. If that's not bad enough, Ms. Doe alleges to have had sex with Usher on more than one occasion THIS YEAR. Damn Ursh....
According to reports the woman claims they first hooked up in Atlanta, where they engaged in oral sex, prior to intercourse at her home on April 16. The first go around, she claims they used protection. The second encounter occurred almost two weeks later in New Orleans (during the Jazz Festival,) in which she alleges they had unprotected sex. It's unclear as to whether or not she has been tested, because she isn't claiming to be infected with the virus. At least not yet.
TMZ reports the woman filed suit on grounds that Usher withheld his status from her. She stated had she known he had herpes, they never would've had sex. So far the singer's camp hasn't responded to the accusations. As always, I will keep you posted with any new developments. This is a mess, and could unfortunately spell disaster for his career.