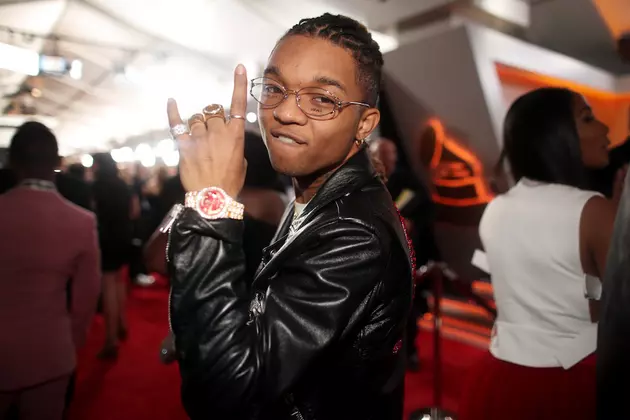 Swae Lee Is Remaking Three 6 Mafia's "Side 2 Side"
Christopher Polk, Getty Images
Swae Lee has his fans on their toes as they await more updates on his anticipated Swaecation solo project, and it looks like we're getting some more teasers as to what we can expect. The Rae Sremmurd member shares a preview of a new song, which is a remake of Three 6 Mafia's "Side 2 Side" hit record from 2006.
While we're not sure of the confirmed title of the new upcoming track, Lee posts footage of him playing the song in the studio, where a couple of women dance to the new material. The Mississippi hitmaker's "Side 2 Side" remake features some signature vocals from him, as well as him imitating the same hook from the original hit from Three 6 Mafia.
The 2006 record from the rap group also contained a guest verse from Bow Wow at the time, but we're not sure if Lee will recruit any features of his own on the final product.
Swaecation still does not have an official release date, but fans are hoping that it will see the light of day before the year's end. Following his smash success on French Montana's "Unforgettable" record, Swae Lee supporters are anxious to get their ears on more of his solo material.
Watch the preview of Swae Lee's "Side 2 Side" remake in the footage, and listen to the original track below.
See New Music Releases For October 2017