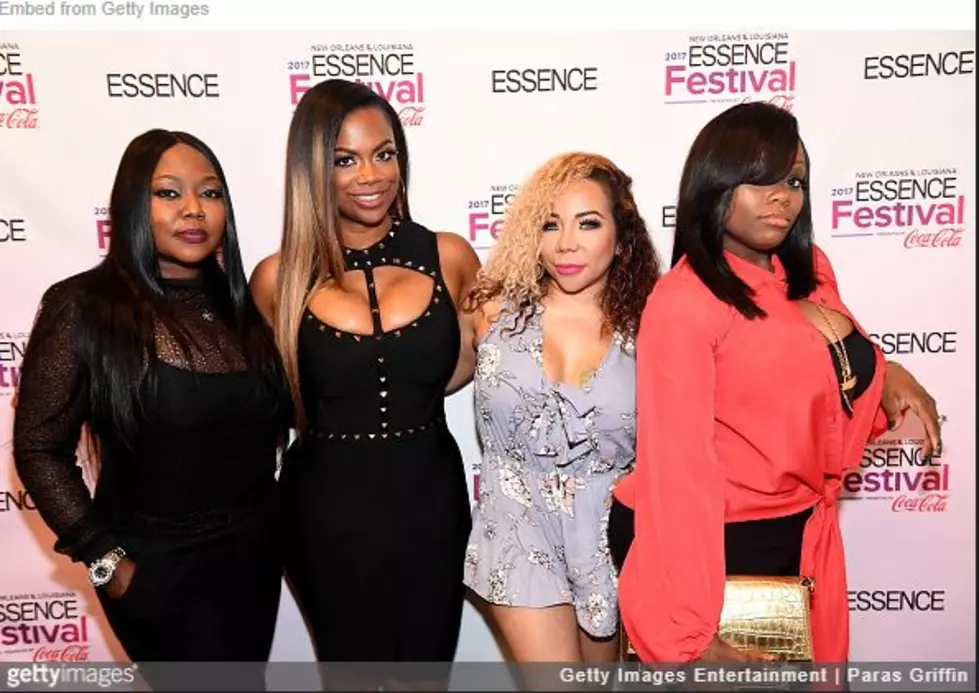 The Real Reason Kandi's Not Doing New Music With Xscape – Tha Wire
Xscape - Paras Griffin via Getty Images
Today in Tha Wire, ever since their reunion Xscape has been high in demand. The R&B diva's a selling out show, after show as their Great Xscape Tour takes over arena's across the country. As previously reported the famous five-piece group just announced they hired Vincent Herbert to manage their careers into the next phase of superstardom.
Last Friday (December 1, 2018) Xscape released two singles, "Wifed Up," and "Dream Killa." The tracks are the first new songs from the group since their final LP, Traces of My Lipstick, dropped in 1998. It's been a long time coming, but according to Tamika Scott, fans won't have to wait to much longer. She revealed a new album is definitely on the way and they already have 6 songs recorded for the project.
The countdown for the new album from Xscape has officially begun. However, news is bittersweet, because the voice of Kandi Burruss will be missing. They were evidently trying to keep things under wraps, but the news is way too big, to keep on the hush. Kandi kinda spilled the beans herself during a recent interview with  Watch What Happens Live With Andy Cohen. When the celebrity host asked if the group had new music, Kandi responded "They are doing new music," pointing to the ladies she continued."I'm going to be doing Broadway and some other things, and they're going to be doing new music." Peep the interview below:
Well turns out Kandi was keeping it 100. Though it kinda sounded like shade, the truth is the singer/ Real Housewives of Atlanta star really is going to star on Broadway! HipHollywood reports the singing diva landed the iconic role of, Mama Morton, in the forthcoming revival of the legendary Broadway Musical Chicago!
Congrats lady! You've definitely been puttin' in the work, and no doubt deserve the role. We certainly wish you the very best on Broadway. We also hope you'll be back to join Xscape, when the musical wraps-up. In the meantime, I'm sure Tiny, LaTocha, and Tamika will hold it down. Can't wait for the new album ladies!