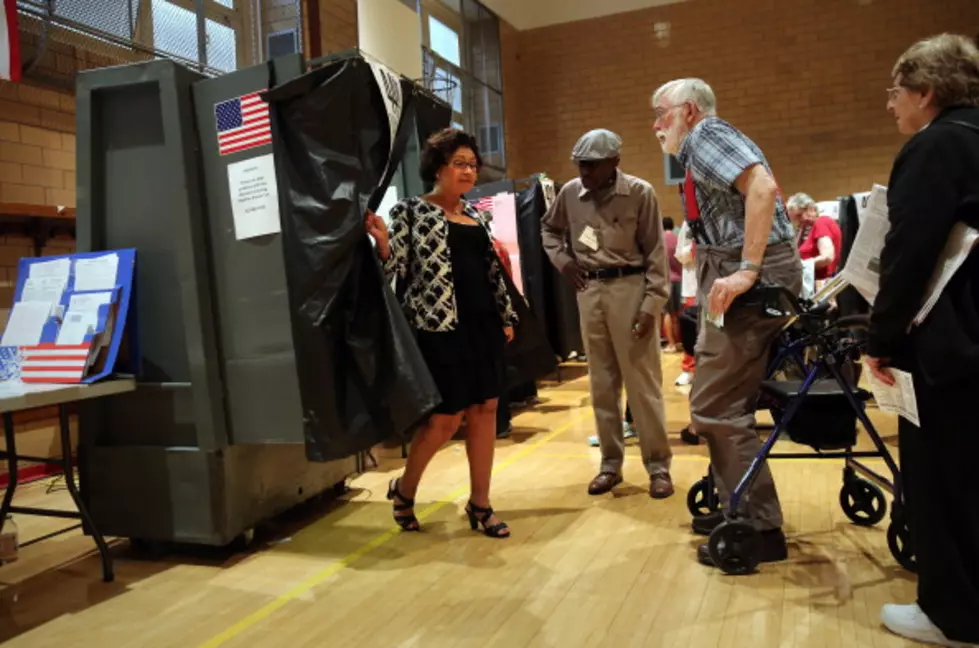 Things Calcasieu Parish Voters Need To Know About Tomorrows April 5th Election
Photo by John Moore/Getty Images
There will be a few tax propositions on the April 5th ballot.  Calcasieu voters are reminded to get out and vote.  Get more details about the tomorrows election and what's on the ballot.
In the Saturday April 5th election here in Calcasieu Parish, there are four tax propositions for voters to make decisions on.  They include:
1.) A ¼ cent sales tax to expand sewage lines in unincorporated areas.  Parish Administrator, Bryan Beam explained, "A lot of the sewage from individuals systems around the parish and residential areas especially goes into our rivers where people love to have recreation activity." Beam added, "We've had requests from hotels to be near the airport, but they require sewage."
2.) Maintenance tax renewal affecting Waterworks District Five of Wards Three and Eight.  Director of Public Works, Allen Wainwright said, "It represents about 25% of the overall revenue in budget and so it's very significant to be able to take care of the assets the district owns and provide good clean water for those citizens."
Other items that may show-up on your ballot are:
District Judge 14th Judicial District Court, ES 1, Div. F 
Councilman Districts 1-4, City of Sulphur 
For voting precincts, times and places or to find out what's on your precinct ballot click here.  For details call the Registrar of Voters office at 337-721-4000.