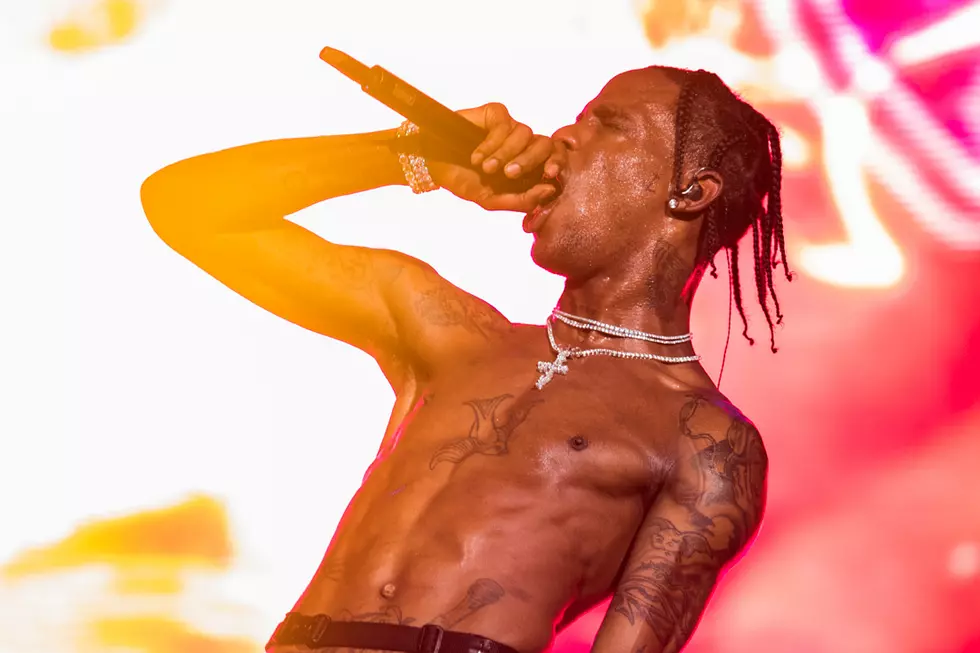 Travis Scott's 'Astroworld' Album First-Week Sales Projections Arrive
@theinfamousjc
The first-week sales projections for Travis Scott 's newly released Astroworld album have officially arrived and from the looks of things, La Flame is about to have a stellar opening.
According to the folks at Hits Daily Double, the tracks from the Houston rapper's third studio LP have been streamed over 100 million times. In terms of sales, the site reports that the album is expected to move between 450-500,000 equivalent album units in its first week. Needless to say, that is a massive opening.
Loaded with features from Drake, Frank Ocean, Stevie Wonder and more, Scott's latest project is one nearly two years in the making. Considering these sales projections and positive reviews from critics, it's looking like the former XXL Freshman could be on the verge of some Grammy nominations. In an interview from earlier this year, he explained that he was disappointed that Birds didn't end up getting a Grammy nom.
"I worked so hard on Rodeo and Birds," Travis explained at the time. "It might not have been recognized by the masses, but my fans always went hard. This year I'm on a mission to be heard."
It looks like people are hearing him loud and clear.
See Photos of Travis Scott's Different Looks Over the Years