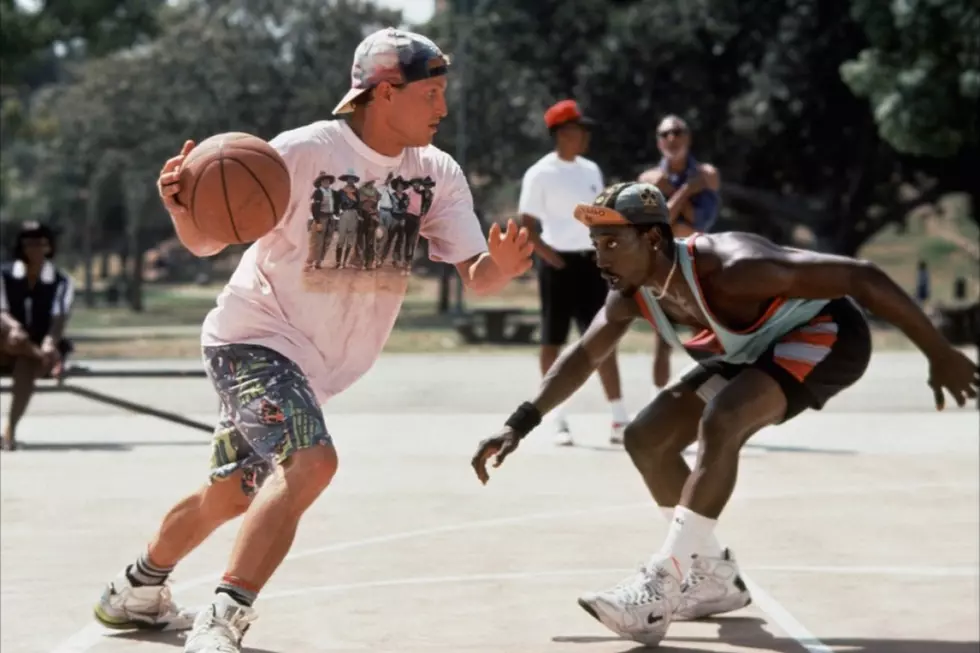 A 'White Men Can't Jump' Remake Is In the Works From 'Black-ish' Creator Kenya Barris
20th Century Fox
What's the future of cinema without a slew of remakes and reboots? The latest film to get the remake treatment is Rob Shelton's 1992 sports comedy White Man Can't Jump. According to a new piece from The Hollywood Reporter, the film is getting remade by Kenya Barris, the creator behind ABC's Black-ish.
Barris will write the new script and produce with help from two professional ball players. Blake Griffin of the Los Angeles Clippers and Ryan Kalil of the NFL's Carolina Panthers will produce from their shared production company Mortal Media, which is also behind that Rocketeer reboot.
The original 20th Century Fox comedy starred Woody Harrelson and Wesley Snipes as two hustling basketball players who butt heads until eventually joining sides. There's no word yet on who will reprise those roles in the remake, or if Barris' version will scrap them for entirely new characters. But if anything we can likely expect the film to have some sharp commentaries on race.
Black-ish has been hailed for tackling social issues and hot-button topics with episodes debating the use of the N-word, barbershop culture, and an acclaimed episode around police brutality against people of color. I can bet the White Man Can't Jump remake will be based in the modern day, but it's truly a shame it won't feature Harrelson's patterned '90s b-ball shorts . Then again, maybe it will. Nostalgia!