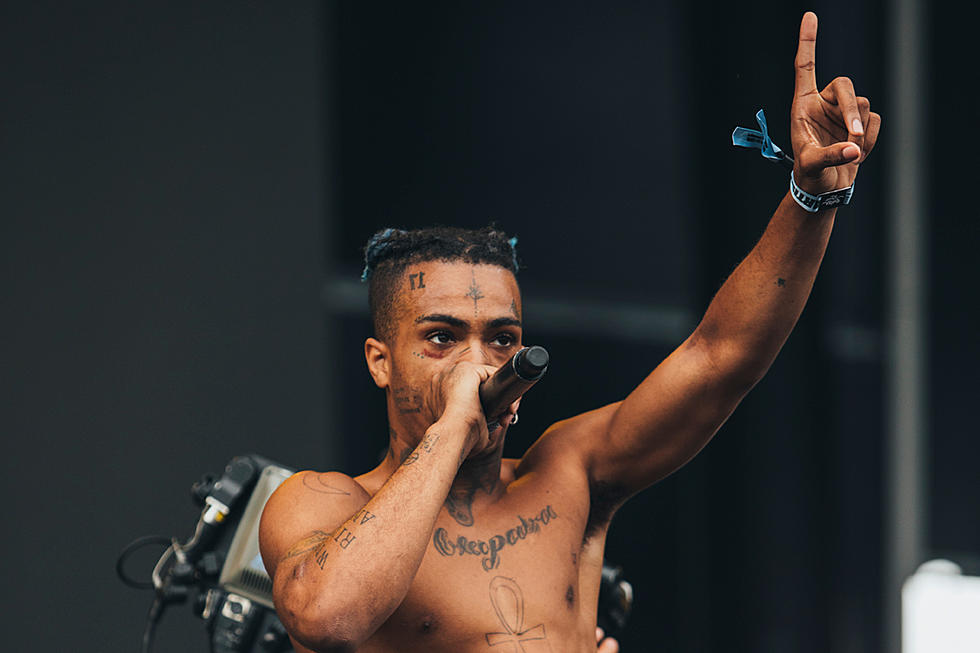 XXXTentacion's "Sad!" Breaks Taylor Swift's Single-Day Streaming Spotify Record
@theinfamousjc
Just one day after his death, XXXTentacion's fans helped the rapper break a Spotify record held by Taylor Swift. On June 19, X's "Sad!" racked up 10.4 million streams in one day, breaking Swift's previous record of 10.1 million streams for "Look What You Made Me Do" on Aug. 25, 2017, Billboard reports.
Along with the increase in streams for "Sad!," XXXTentacion also saw his music sales go up 1,603 percent following his death on June 18. According to a June 19 Billboard report, X's combined album and digital song sales increased to 33,000 copies sold, while "Sad!" moved up to 6,000 sold.
XXXTentacion's last album, ?, is also expected to reach the top 10 of the Billboard 200 chart. The project currently sits at No. 24 but has already moved for than 45,000 units, up from 19,000 last week.
The rapper's music also saw posthumous success on Amazon, where his songs and albums skyrocketed. Just hours after his death, ? and 17 earned the No. 1 and No. 2 spots on Amazon's Movers and Shaker's Digital Music list. Vinyl sales for ? also jumped 542,566 percent, while the CD version saw a 54,057 percent spike.
See Behind-the-Scenes Photos of XXXTentacion at the 2017 XXL Freshman Shoot