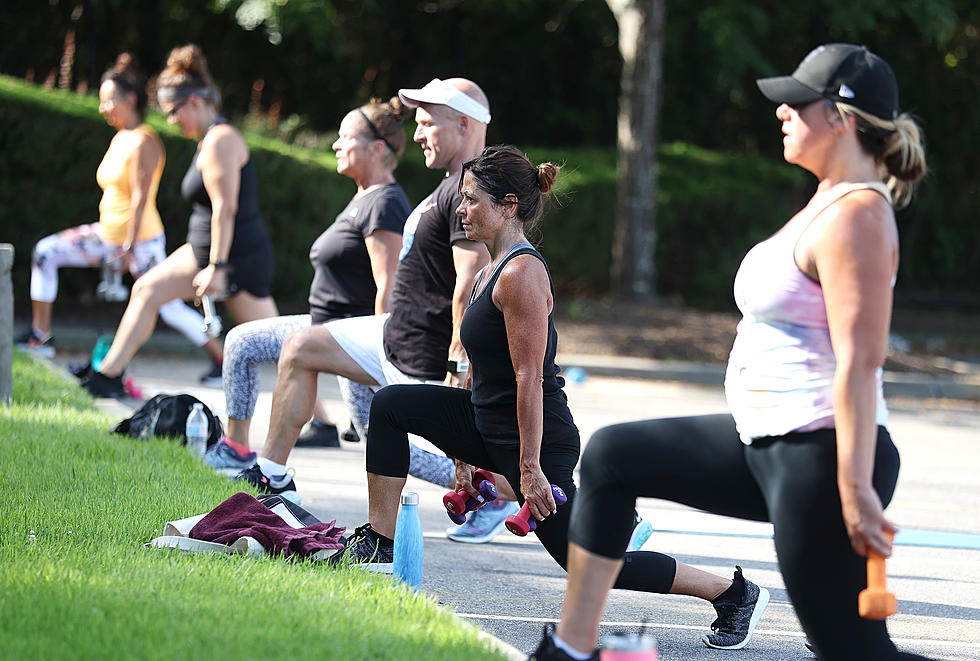 Zydeco Aerobics Returns To Ward 3 Power Centre Lake Charles!
Getty Images
As we get older, holding on to good health becomes a priority. We are more aware that eating right is vital. Adding an exercise routine to our day-to-day helps us feel better and live longer. So, get out there, everybody and let's get moving! Whether you are single, married, or have kids, a great place to start or continue an exercise journey is the Ward 3 Recreation Power Centre Complex at 3210 Power Centre Pkw in Lake Charles.
I know, because it's my gym! It's a great facility with excellent equipment, a knowledgeable staff, certified instructors, and faultily. They have everything for everybody and all realms of athletics and fitness you can imagine. The indoor basketball and volleyball courts host rec and school tournaments and offer plenty of play for individuals and groups.
If you like fitness classes, they got them for every level, including seniors. Yoga, Spin, Taekwondo, Martial Arts, Salsa, Zumba, Bootcamp, Line Dancing, and more. They have a Spin room with daily classes, a weight and fitness gym with free weights, equipment for strength training, and plenty of treadmills and ellipticals for cardio workouts. My favorite fitness class was Zydeco Fitness with Mona D.
It was a workout too! We had a blast in that class, so I am excited to announce Mrs Mona is bringing the class back (for one night only) on May 23! If you're a first-timer, join us. See the flyer below for details, and we will see you there!
In addition to an indoor track, they have a Natratorium with a regulation lap pool for swim meets, a therapeutic pool, and a cold pool great for taking a dip on a hot day or engaging in water aerobics. The Power Centre Complex is home to the USSSA World Series with five turf baseball fields and lighted soccer and flag football fields for adult and youth leagues. Play tennis or want to learn? There are several tennis courts for regular play, competitions, and lessons.
They even offer a very nice outdoor skateboard park, a well-equipt playground area, a splash pad area to cool off, picnic tables, outdoor bathroom facilities and drinking fountains. They got everything you need to get fit and have some fun. Every month they put out a new calendar to help you keep up with all the gym activities and classes.
You must live in the Ward 3 Recreation Power Centre District to purchase a  membership. Prices Are As Follows:
$12.00 - Individual (Weight Room Only)
$14.00 - Individual (Weight Room & Pool)
$20.00 - Family Membership Weight Room & Gym
$22.00 - Family Membership Weight Room, Gym & Pool
Members swim for $1.00 without a pool membership.
Members pay $1.00 for each Spin, Fitness or Line Dance Class.
Ward 3 Recreation has several gyms throughout the city offering various indoor and outdoor fitness classes and sports. Of course, there are also a host of other gyms and fitness facilities in our surrounding area that are just as nice. The bottom line is to try and get out there and have fun. This summer, make fitness a part of your lifestyle SWLA!
LOOK: 20 Fascinating Photos From the First Modern Olympic Games in 1896
To celebrate the history of international sports cooperation,
Stacker
 took a look back at that groundbreaking event in Athens, when the modern Olympics were born in 1896. Keep reading to learn more about the athletes, spectators, and sports at that iconic event.