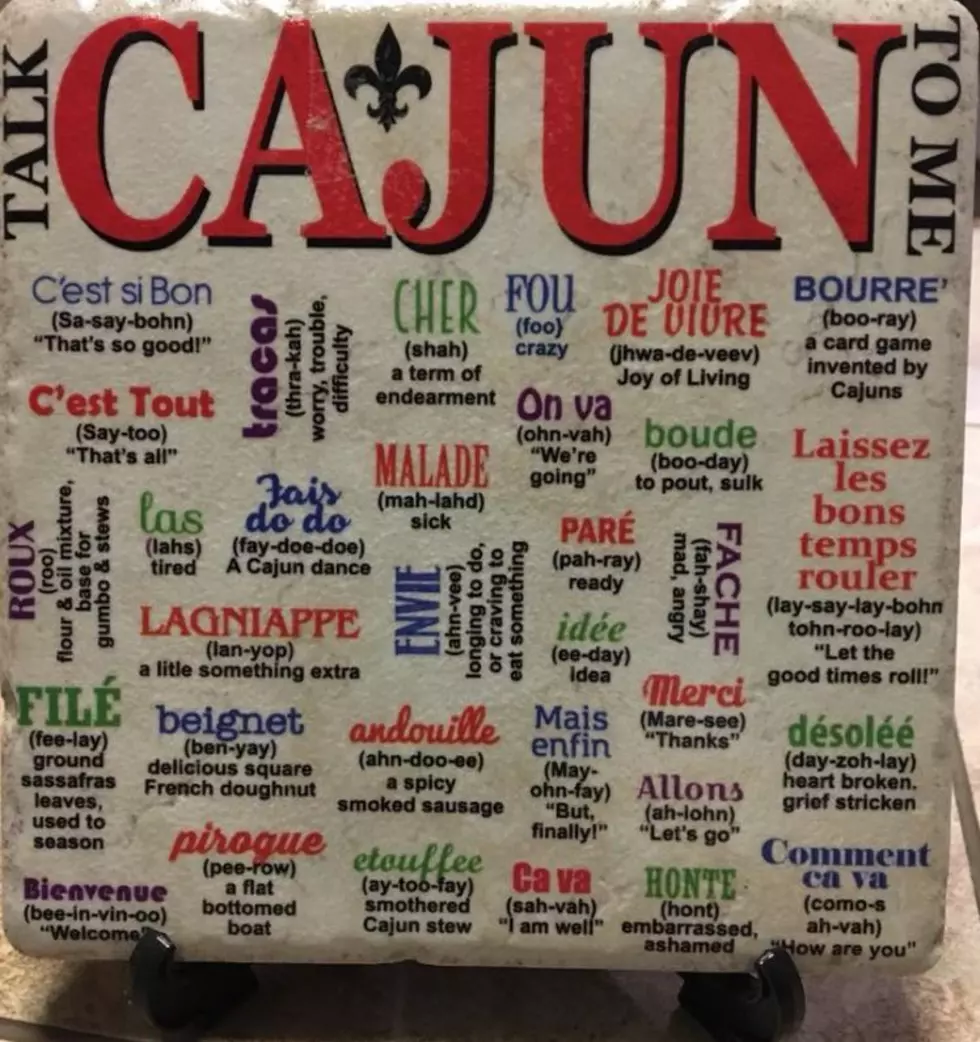 20 of The Hardest Names In Louisiana To Pronounce
staff
Whether you are from Louisiana or not there are names of people, places, Parishes, foods, and roads most people can not pronounce. Part of the reason is that the words are not English. That other part is if the word is in English chances are it's not pronounced the way it's spelled.
Thus, nine times out of ten the words are never pronounced correctly. That can be a big problem for an out-of-towner who is trying to get a cab driver to take them to Chartres Street. Will they pronounce the word Char-tress Street as it is spelled or pronounce this French word in English and say Charters Street? Hopefully, they would say Charters Street. If not, no telling where they may end up.
Likewise, not all 'difficult to say' words in Louisiana are of French origin. Since the very beginning, Louisiana has been culturally diverse with ethnic groups starting with Native Americans and later the of immigration by the Spanish, Europeans, Africans, Filipinos, Guatemalans, and East Asians. Add a little of dis and a little of dat, the end result is Cajun and Creole people who have their own set of traditions and languages.
This pretty much explains how the colorful names of many Louisiana streets, bridges, cities, towns , and neighborhoods all came about. Below are 20 of The Hardest Names In Louisiana To Pronounce names in Louisiana that the average person says incorrectly. This includes the folks that have lived here all their lives! Put yourself to the test! See if you can pronounce the following words correctly:
1.) City - Natchitoches - NACK-o-dish
2.) River - Tchefuncte - chuh-FUNK-tah
3.) Parish - Ouachita - Wash-ah-taw
4.) Village - Grosse Tete - Gross TATE
5.) Restaurant - Pascal's Manale - PAS-cal Man-ah-leez
6.) Parish - Tangipahoa - Tang-uh-pah-hoa
7.) Street Name - Tchoupitoulas - CHOP-uh-too-lus
8.) Basin/Bridge - Atchafalaya - At-cha-fuh-laya
9.) City/Parish - Opelousas - Op-el-oo-sas
10.) Parish - LaFourche - Luh-Foosh or Luh-foo-sha
11.) Parish - Tangipahoa - Tan-juh-puh-how
12.) Lake - Pontchartrain - Pon-cha-train
13.) Town - Boutte - boo-tay
14.) Town - LaPlace - Luh-plahs
15.) Sausage - Andouille - AHN-do-wee
16.) Parish/Town - Iberville - eye-ber-vill
17.) City - Ponchatoula - Pon-cha-tulla
18.) Butterfly Fish dish - Trout Meuniere - TRowt men-year(or muhn-year)
19.) Lake - Bondelait - Lake-bound delay
20.) Suburb - Chalmette - CH-AHL-MehT (People from Chalmette or St. Bernard Parish - Chalmation - CH-AHL-Meh-tion)
LOOK: Route 66's quirkiest and most wonderful attractions state by state
Stacker
compiled a list of 50 attractions--state by state--to see along the drive, drawing on information from historic sites, news stories,
Roadside America
, and the National Park Service. Keep reading to discover where travelers can get their kicks on Route 66.