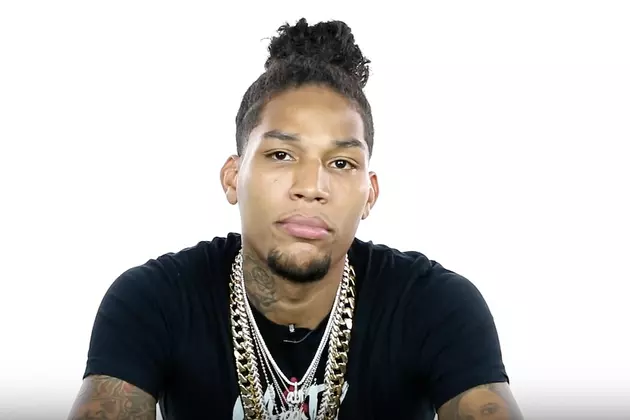 Atlanta Rapper Yung Mazi Shot and Killed
Yung Mazi via YouTube
Atlanta-based rapper Yung Mazi was shot and killed in the area's Kirkwood community on Sunday night (Aug. 6). It was his second time being shot in the last eight months. Local Atlanta outlet 11Alive reported the news on Monday (Aug. 7).
According to Atlanta authorities, local police responded to a shooting around the intersection of Oakview Road and Hosea L. Williams Drive at around 8:55 p.m. It was there, in front of a Kirkwood pizza restaurant by the name of Urban Pie, that they found Mazi, who had sustained multiple gunshot wounds. He died on the scene.
According to authorities, the suspect is a Black male with dreadlocks wearing a white t-shirt. At this point, they believe Mazi was the target of a planned attack.
As we mentioned before, Yung Mazi was shot at a Waffle House on Dec. 27 of last year. On that occasion, he was shot in the chest shortly after arriving in the dining establishment. Luckily, he survived the attack.
He was also shot in late 2015, and after that shooting, he made a video telling shooters to aim for something else besides his legs. "Public service announcement from my legs. My legs done had enough," he says in the video, which you can see below. "So tell your shooter start aiming for some shit that's gonna kill somebody. These niggas aiming for legs, My legs are tired of this shit."
Before his untimely death, Mazi had been a rapper on the rise, joining Kevin Gates' BWA clique.
Watch the news story reporting Mazi's tragic death below. Check out his last video, which was for a song called "Take My Life," beneath that.
Here Are the 2017 Hip-Hop Music Festivals You Need to See