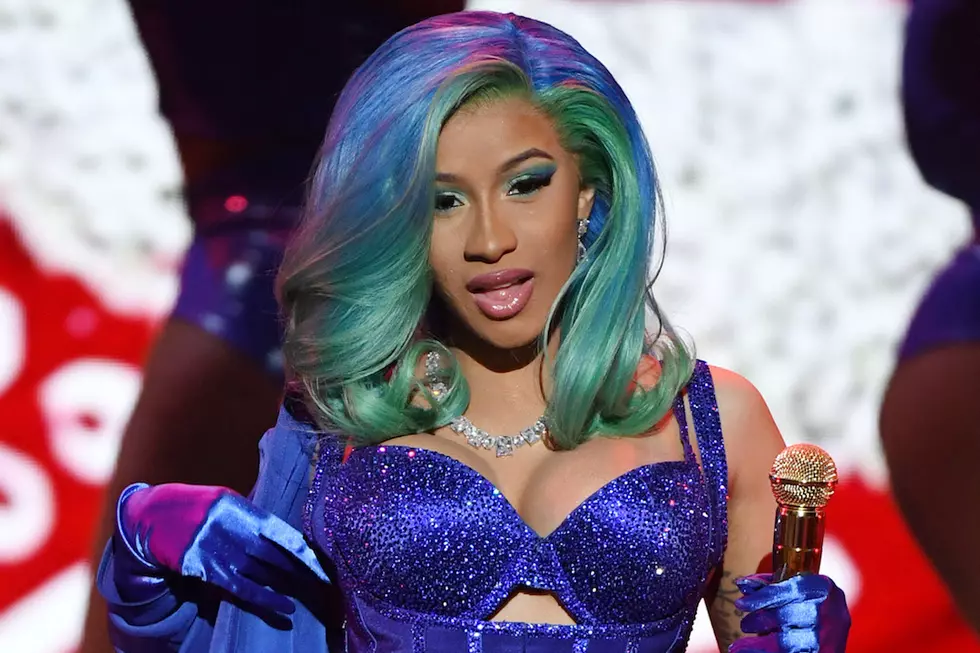 Cardi B Denies Suing Quality Control's Management Division
Ethan Miller, Getty Images
UPDATE: Quality Control CEO Pierre "Pee" Thomas has also stepped forward to dismiss rumors that Cardi B is suing Quality Control's management division, Solid Foundation. See what Pee has to say for yourself below. 
Cardi B is denying reports that she is suing Quality Control's management division Solid Foundation. According to a story posted by The Blast on Wednesday (Jan. 30), the Grammy-nominated rapper was suing her management team for allowing security to attack a man outside of a hotel last May.
In a no-deleted Instagram video, Cardi B denied that she is suing QC and called the report "big fuckin' lies."
However, The Blast stands by their reporting. According to the outlet, Cardi, who is set to headline her own residency in Las Vegas this April, filed court documents in response to Giovanni Arnold's lawsuit. Arnold previously claimed that Offset coordinated an assault on him outside of the Mark Hotel in New York after the Met Gala in May 2018.
According to his suit, Arnold was trying to get an autograph from Cardi, who allegedly yelled at him, "Fuck outta here nigga, I will slap the shit out of you." He also alleges that he was yelled at by Offset who reportedly shouted, "Shut up, bro, before a nigga beat you out here."
After that, three of Cardi's bodyguards allegedly attacked him. Arnold went to the hospital where he was reportedly treated for injuries to his face, neck, back and body. He is suing for unspecified damages.
Cardi wants Arnold's lawsuit thrown out and believes any injuries he suffered during the incident was by his own negligence. The Blast says that, if Arnold is to be awarded a judgment, it should be be paid by Quality Control's management division.
XXL has reached out to reps for Cardi B for comment.
See Cardi B's Different Looks