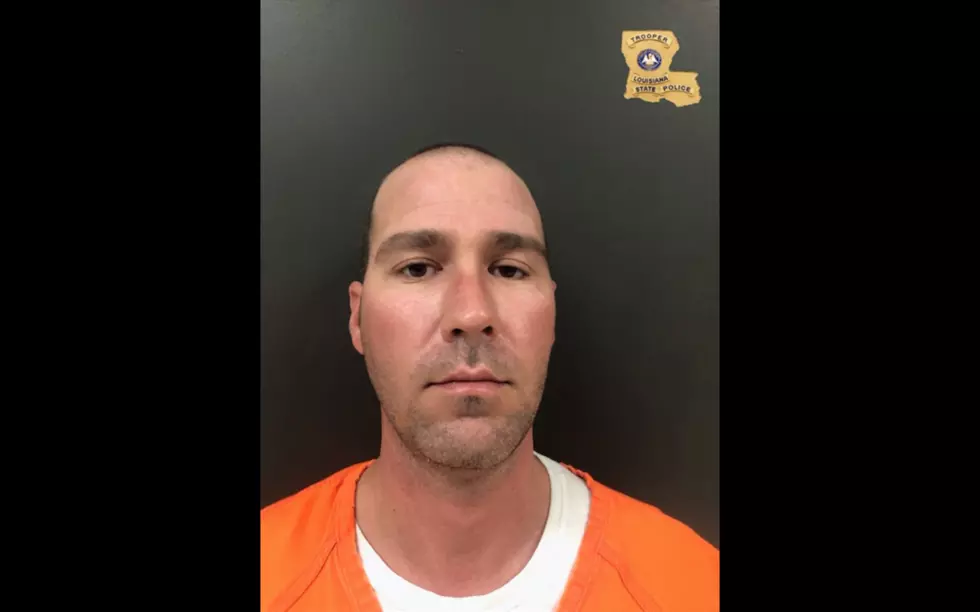 Franklin Parish Man Arrested for Distributing Videos of Child Sexual Abuse
Robert Mier III, via CPSO
According to a media release from the Louisiana State Police, "a Franklin Parish man was arrested after uploading child sexual abuse images to a social media account."
After months of investigation, and executed search warrants conducted by multiple Law Enforcement and Government agencies, Robert Mier III, 32, of Winnsboro. was arrested in Lake Charles. Detectives obtained a search warrant for Mier's cell phone where they located images and videos of child sexual abuse..
"Mier was interviewed and confessed to possessing, downloading, and distributing videos of child sexual abuse in both Franklin and Calcasieu Parishes."
Mier was booked into the Calcasieu Parish Correctional Center on a warrant from Franklin Parish. He's charged with 14 counts of distribution of child sexual abuse materials. He was subsequently hit was a second warrant from Calcasieu Parish where he's charged with 500 counts of possession of pornography involving juveniles.