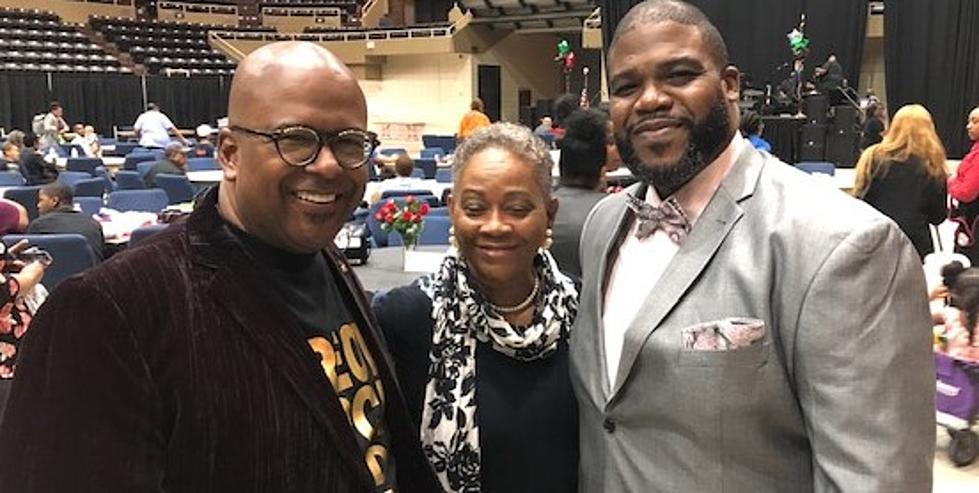 Grammy- Nominated LC Native Sean Ardoin takes on a new role
Erik Tee
Sean Ardoin is a man who wears many hats and continues to take on new responsibilities and endeavors in his life. Not only does he come from a huge family of Zydeco music makers. He is also someone who is a man of the community. He recently just helped to create a local event for students of Lake Charles to celebrate having 11 champions here in the city. He also ran for Mayor earlier this year and now he is the president of the Recording Academy's Memphis Chapter.
The honor was given to Sean back in April and he has been on the ground since recruiting allies and making sure that people all over the world are familiar with Louisiana, more importantly Lake Charles.
As someone who knows Sean personally, well over 20 years. I know that he comes from a good place and is as authentic as they come. And when I tell you about a humble guy. This man is the cream of the crop when it comes to keeping a level head, regardless of how high he rises. He is always looking to lend a hand to help someone else. We want to say congratulations to our friend and homeboy Sean "Zydekool" Ardoin, continue to soar and blow in your career and other endeavors.
LOOK: Here is the richest town in each state
Just saying the names of these towns immediately conjures up images of grand mansions, luxury cars, and ritzy restaurants. Read on to see which town in your home state took the title of the richest location and which place had the highest median income in the country. Who knows—your hometown might even be on this list.