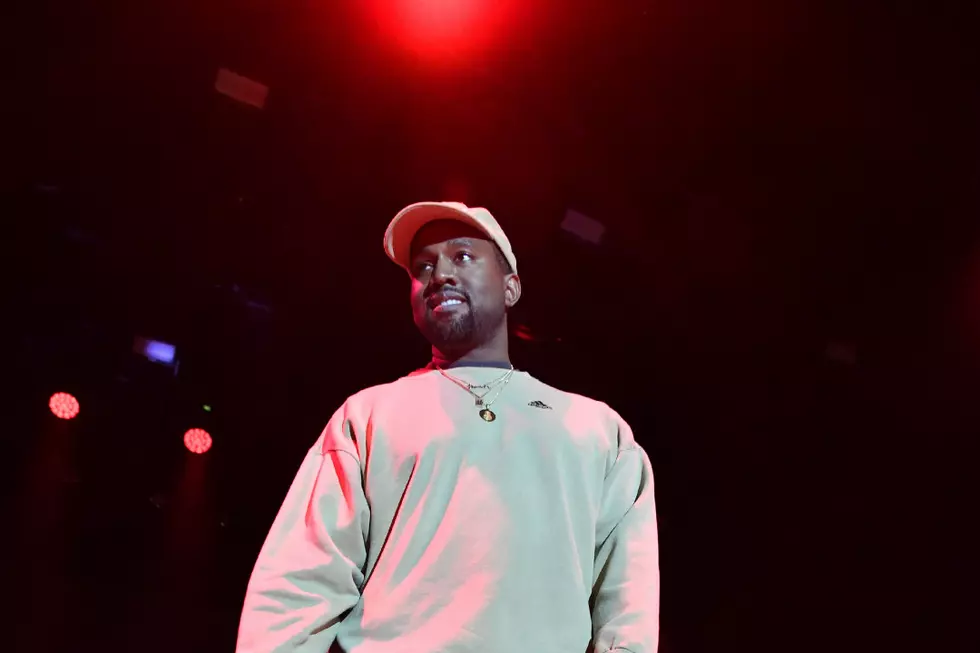 Kanye West Reveals Potential Tracklists for Kid Cudi and Pusha T Albums
Neilson Barnard, Getty Images
Kanye West already gave us a countdown to the multiple projects that he's working on with major artists, as well as his anticipated next album, but now we're getting more details about what we can expect.
In a new video posted to Twitter today (May 15) by the super producer, Yeezy is seen working on a beat, which features all different kinds of instruments including symbols, drums and bass. While the instrumental catches fans' attention, the real information comes on white boards scattered around the room in front of `Ye, as they appear to show the tracklists in progress for the albums that he has his hands in.
The tracklist for Kanye's forthcoming album on June 1 appears on the main board, which has two tracks listed so far called "Extacy" and "Wouldn't Leave." The next board appears to have a full tracklist of seven songs for "Kids," which could be for Kanye and Kid Cudi's joint album, Kids See Ghosts.
On the side white boards, it appears to read the potential tracklists for Pusha, Nas and possibly Teyana Taylor's albums to come next month, but the handwriting makes it a bit difficult to clarify.
Check out the footage of Kanye West creating a new beat below and see the potential tracklists for forthcoming projects on the way.
See Photos of Kanye West's Different Looks Over the Years