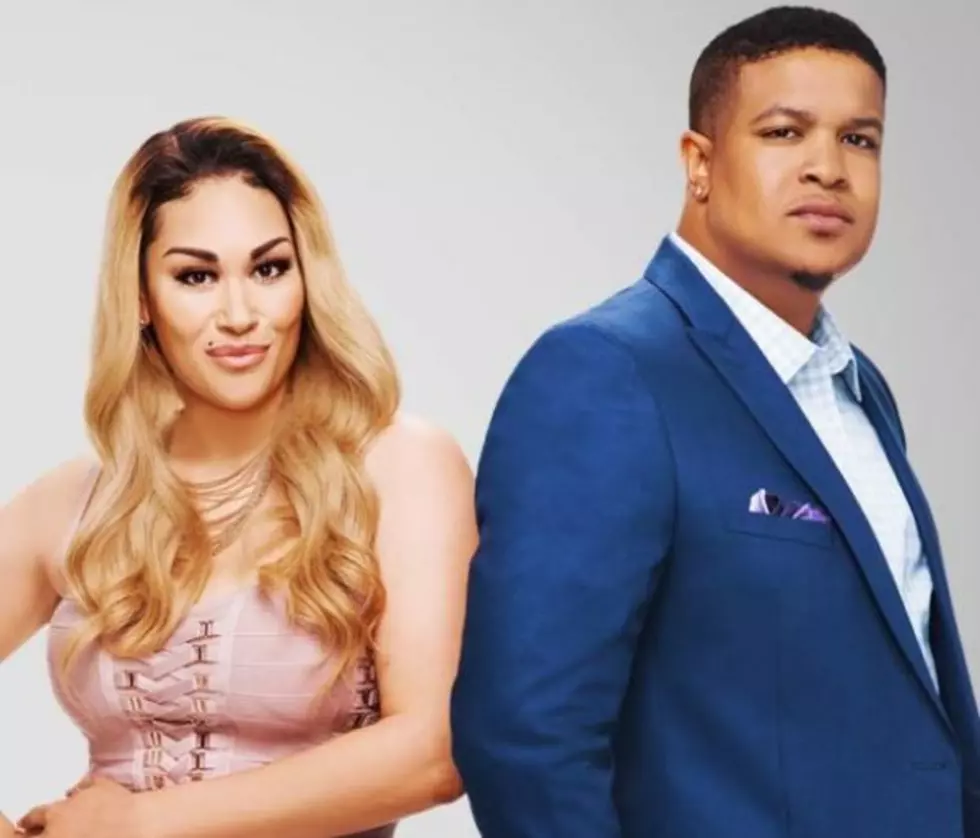 Keke Wyatt's Husband Wants A Divorce, Can't Deal With Toxic Behavior – Tha Wire
KeKe Wyatt and Michael Jamar - YouTube via WeTV
Today in Tha Wire it's sad news being reported by BET. It looks like R&B songstress KeKe Wyatt and her husband/manager Michael Jamar Ford, are getting ready to call it quits. From the sound of things, this is a one-sided decision. Apparently KeKe was blinded sided, when Michael asked her for a divorce. It couldn't of come at a worse time, as the singer is 8 months pregnant with the couples 9th child. The couple's raising 8 children, three from Keke's  previous marriage to Rahmat Morton, and 1 child from Michael's previous relationship. With the birth of their new baby, they will have a total of 5 children together. Shocked by her husband's request, this week the singer took to Instagram, and tearfully announced the news.
It's a sad situation. The couple's marriage was brought into the spotlight shortly after they married, when KeKe joined the cast of R&B Diva's in 2012. Unfortunately things started to go bad within the marriage. The two had a variety of issues, and took them all on reality TV. The aired out their dirty laundry in 2016, on Marriage Bootcamp: Reality Stars.
I watched that particular season, and it was clear that the couple had some MAJOR problems. Looks like they never really got things together. In an exclusive from theJasmineBRAND got a statement from Michael, were he gave up the tea on why he wants out. Confirming he wants a divorce, he said
"For over seven years I have been Keke's husband, backbone, friend, confidant, and support system. I have loved, raised, supported, and cared for every child in our family (biological or not), including our son who is currently battling leukemia. I will continue to be that person and do all of these things, but I will not be her husband."

He continued, "Because I love Keke, I can no longer accept toxic behavior," he said. "A home should be a refuge of peace from the inequity and harshness of the world. Keke is much stronger than she gives herself credit for and she is a great mother. There is a healing that needs to take place and I have faith that it will happen."
Towards the end of his statement, Michael simply asked for prayers as their family goes through this difficult time adding,
 "There is never a good time for a family to deal with harsh realities, but as long as we keep God first we have to know that our battle has already been won. Now, as our family deals with these realities I humbly ask that you please keep us lifted in prayer, and when you comment please keep our children in mind."
So far KeKe has made no further comment on the matter. Meanwhile the folks at Bossip, don't think Michael's going anywhere. According to their site, a Georgia County court rep confirmed he hasn't filed for a legal separation or any filed any paperwork pending a divorce. Well, maybe there's hope for them after all. We certainly wish them the very best.