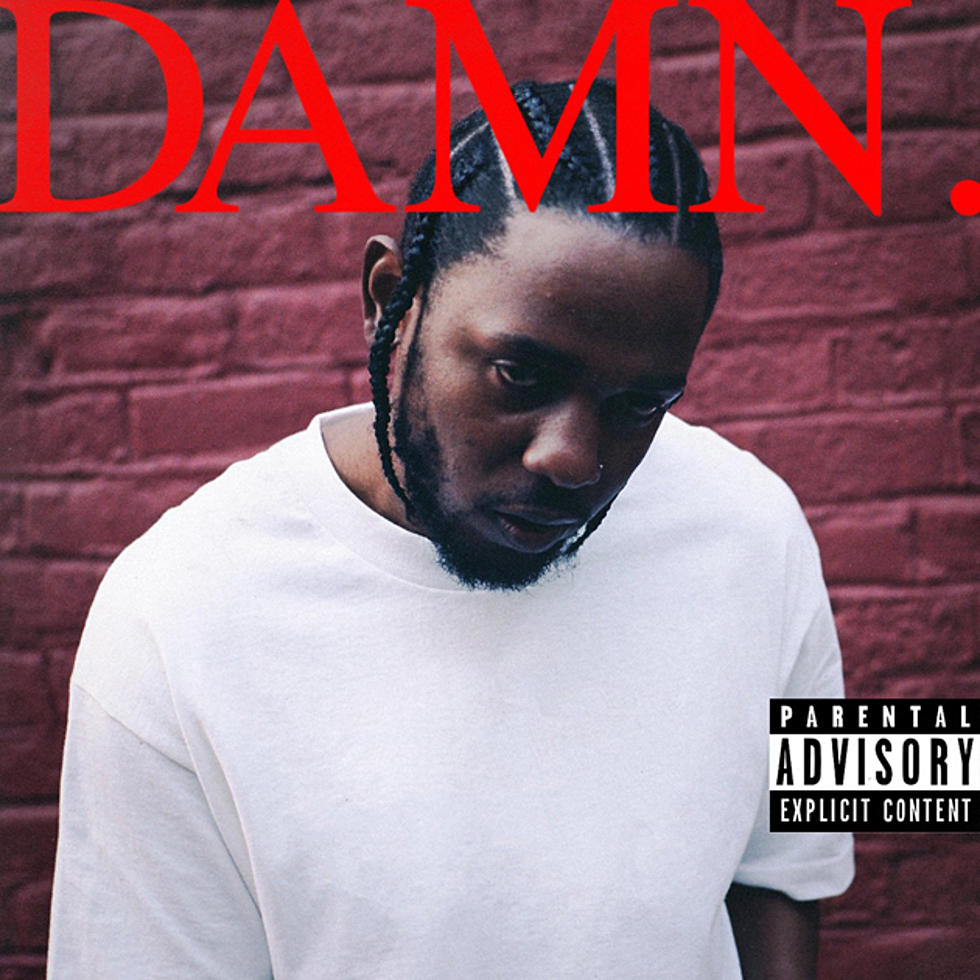 Kendrick Lamar's 'Damn.' Album to Get Vinyl Release
TDE / Interscope Records
Kendrick Lamar's DAMN. is getting a vinyl release. The Compton MC is selling a double disc vinyl of his new album through his official website. Fans can pre-order copies now, but the vinyl will not begin shipping until July.
Each vinyl copy of DAMN. will be autographed by Kendrick. The "DNA" rapper is also selling autographed versions of the CD and a t-shirt featuring the album's title.
Kendrick's new album is on pace to sell around 475,000 album equivalent units in its first week. If the projections are correct, DAMN. is set to be Kendrick's third consecutive album to debut at No. 1 on the Billboard Top 200 chart.
DAMN. was arguably the biggest hip-hop release of 2017, and Kendrick followed it up with an incredible performance at the 2017 Coachella Valley Music and Arts Festival.
Kendrick brought his Kung Fu Kenny persona to life during a set that included tracks off his new album as well as cuts from To Pimp a Butterfly and Good Kid, M.A.A.D. City. K. Dot's performance also featured special appearances by Future, Schoolboy Q and Travis Scott.
The season of Kendrick is far from over with his single "Humble" serving as the theme song for the 2017 NBA Playoffs. ABC debuted a new intro featuring Kendrick as part of their playoff coverage. K. Dot also kept fans on alert by dropping a music video for "DNA" starring actor Don Cheadle.
Here Are the 2017 Hip-Hop Music Festivals You Need to See