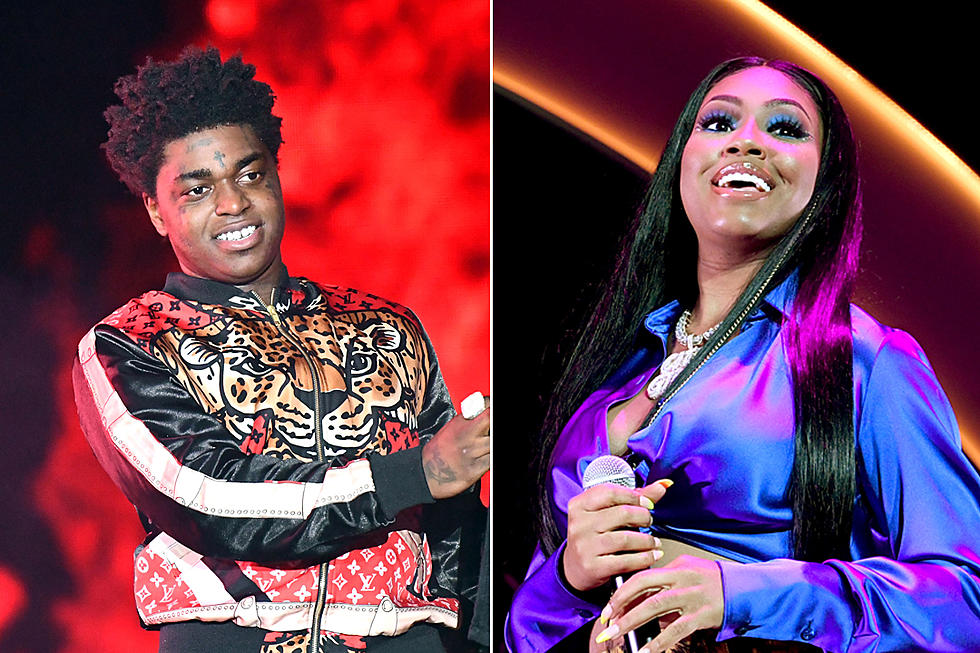 Kodak Black Drops Freestyle From Jail, Says He's Going to Hit Yung Miami: Listen
Scott Dudelson / Kevin Winter, Getty Images (2)
On Sunday (July 28), a post went up on the rapper's Instagram account of a recording of a pre-paid call from jail from the rapper. On the second video in the series he drops a new freestyle.
"I was in the projects nickel and dimin' and shit/Them niggas hate to see me shining, switch my grind and got rich," he raps "LaDero crashed the whip, I hopped out on the opp with the stick/Everybody love to see me shining, they know what I went through for this."
The verse takes a turn when he mentions harming Yung Miami, who he was reportedly courting before she got into a relationship with 808 Mafia producer Southside.
"I bought Yung Miami a ring, she wanted 808 baby," he raps referring to the City Girls member's pregnancy. "When I see her I'ma hit that bitch in her stomach/The way I keep my shit too real, they say I'm fucking up my money."
The rap has already gotten a response from Southside who reacted on his IG Story.
"Hey, somebody tell Kodak suck a dick. How 'bout that? Get out of jail first, pussy," he snapped.
Even behind bars, The Project Baby finds ways to get people talking.
Check out Kodak's jail freestyle and Southside's response below.
See Photos of Every XXL Freshman Ever Inducted Into the Freshman Class Over the Years