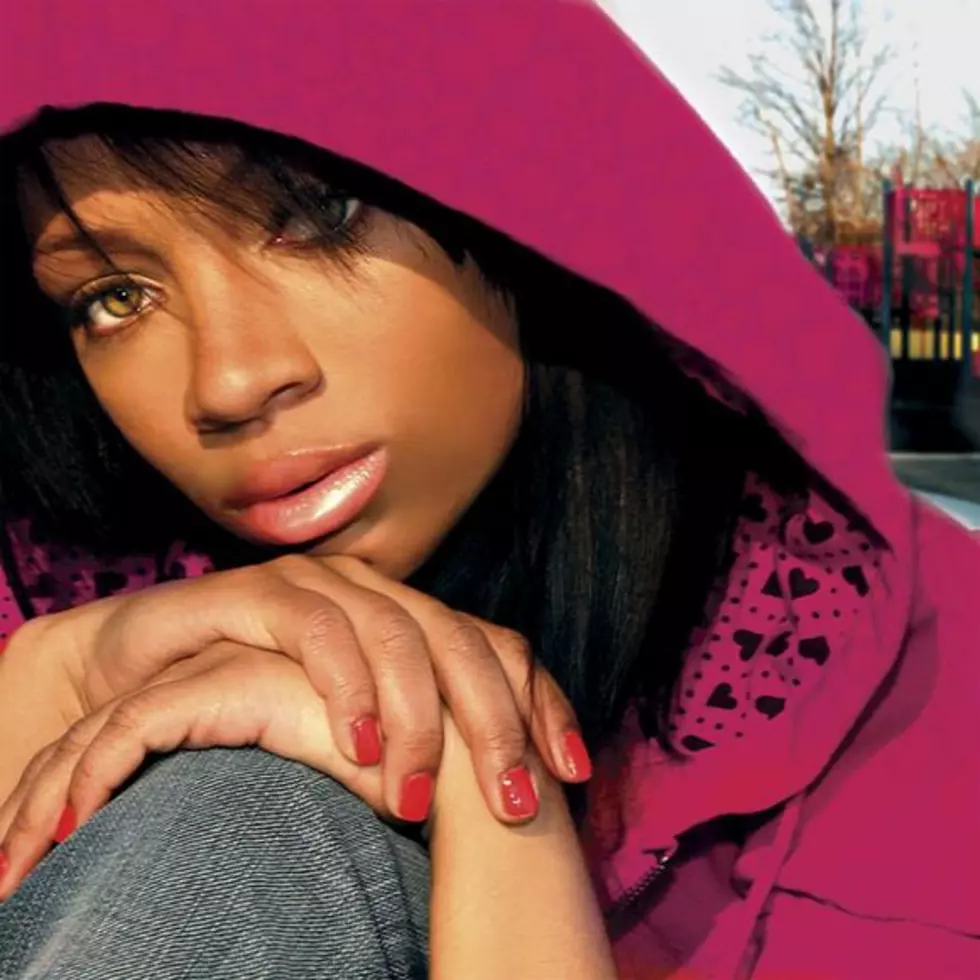 Lil' Mama To Play The Late Lisa "Left-Eye" Lopez In New Movie — Tha Wire [VIDEO]
Lil' Mama-youtube
Pretty much everybody remembers when Lil' Mama jumped on stage as Jay-Z and Alicia closed out the 2009 MTV awards with "Empire State Of Mind". 
It was supposed to be a special moment for Jay and Alicia, but Lil' Mama kinda spoiled it by jumping on stage without being invited.  On top of that, she posed in all their photos and Jay-Z was not happy to say the least. It was a move that brought her rising career to a screeching halt.
To her credit, she did her best to explain why she did it and apologized to both Jay and Alicia.
Since then, Lil' Mama and redeemed herself in more ways than one.  She was the host of America's Best Dance Crew and currently not only planning a comeback but, will soon showcase her acting skills in a new TLC bio pic.  Here's her mentor MC Lyte with more.
I'm happy for her as well.  She deserves another shot and with MC Lyte guiding her, she can't go wrong.  Get more info on Lil' Mama below with Tha Wire.  In other news, this has truly been the year of Beyonce'.  There is no stopping her, in spite of the haters she's doing the damn thing.  She showed the world she CAN sing live and tore it down during her historic Super Bowl halftime performance.  She's just getting started.  Beyonce' has no plans on slowing down anytime soon as she is gearing up to embark on her Mrs. Carter Show tour, premiere her new documentary and make a stop to New Orleans.   Plus, Bey graces the March cover of Vogue and withing the papers opens up about her life, marriage and new best friend Blue Ivy.  Get all the details below and listen to Tha Wire.
Finally, Beats by Dre headphones have become quite the fashion statement.  Not only do they have a cool design and come in cool colors, but they're a fashion accessory as well.  Because people tend to wear them around their necks when their not listening to them.   The now iconic headphones over the last few years have also become the favorite among athletes and entertainers too.  Because of this Dre has become a very wealthy man.  However, it looks like a someone is trying to cash in on Dre's success and he ain't having it.  Find out why Dr. Dre is suing the Yamaha Corporation of America.  Press play and listen to Tha Wire now:
In the new March issue of Vouge