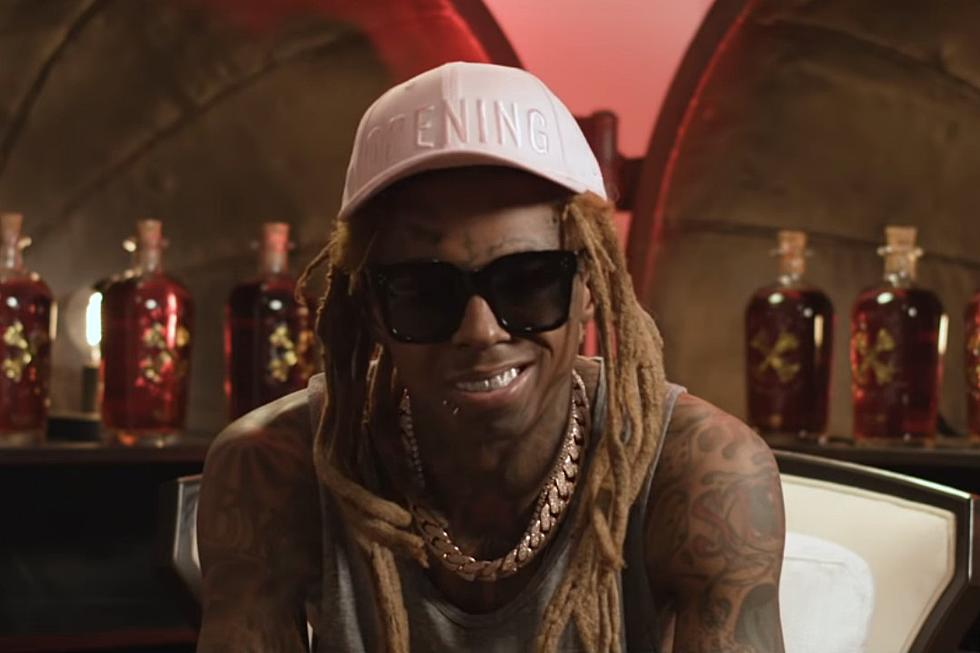 Lil Wayne Chooses Nike Over Adidas
Bumbu via YouTube
In the latest installment of The Bumbu Room, Weezy speaks on a fresh round of topics like his thoughts on places with the hottest women and who's the better basketball player between Shaq and Tim Duncan. Midway into the episode, Wayne admits that he's always been into Nike over adidas since he was a child.
"I've been rocking with Nike since a kid only because the check was a little harder to draw in class," Wayne says. "If you about to draw some shoes and you draw some shoes with three stripes on 'em, that's cool. The girls like that, but if you come back with that Nike and you draw that Nike that same girl gonna want you to draw that on her folder."
Before he decides between a Beamer, Mercedes Benz or a Bentley, Wayne also speaks on his preference between Prince and Michael Jackson. He admits that he's always been down for MJ, and even dressed up like him as a kid.
Watch Lil Wayne choose between Nike and adidas below.
See Photos of Lil Wayne's Different Looks Over the Years