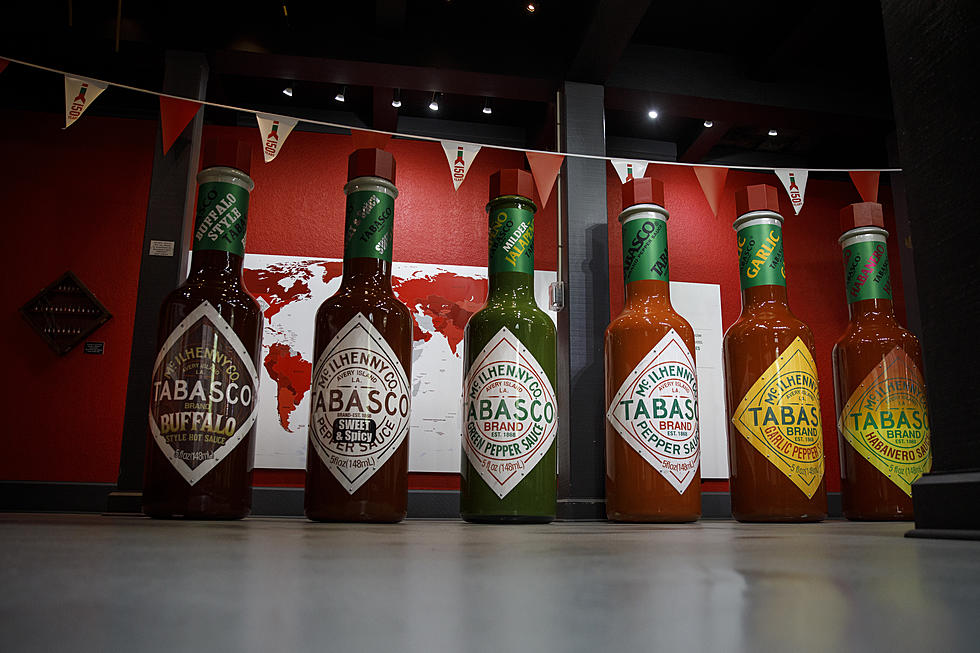 10 Louisiana Inventions That Changed The World [VIDEO]
Getty Images
Don't be surprised to learn that Louisiana isn't just home to festivals and food. The Bayou State is responsible for some amazing inventions that have contributed to advancements in everything from music to cotton candy!
Sure, you may know a little something about authentic cuisines like gumbo or shrimp etouffee, but there are a few other inventions you probably never knew about. Below you will discover that Louisiana has played a major role in more than just the culinary scene and these 10 inventions are proof.
1.) Jazz, Zydeco, Cajun, and Swamp Pop
Louisiana is one of the world's greatest music genre producers. New Orleans is the birthplace of Jazz, Zydeco, Cajun, and Swamp Pop. The Bayou State also played a major role in developing genres such as Gospel and the Blues.  Learn more about Louisiana Music Genres here.
2.) Coined the name Cotton Candy and invented a cotton candy machine.
This sugary treat dates back to 15th-century Italy. In 1897, two dentists from Tenessee, William Morrison, and John C. Wharton, invented the machine-spun candy form and called it "Fairy Floss." They introduced it at the 1904 World's Fair in St. Louis, also known as the Louisiana Purchase Exposition. According to the Tennessee State Museum, they sold 68,655 servings!
However, it wasn't called Cotton Candy until 1920. The world can thank Joseph Lascaux, a dentist from New Orleans for coining the name. Lascaux reinvented a similar cotton candy machine but never filed a patent.
3.) The First Licensed Pharmacy
Before the 1800s, anyone could open a shop and sell whatever concoctions they believed would cure an illness. Louisiana became the first state to require licensed pharmacists in 1804. In 1816, Louis Dufilho Jr. became the first licensed pharmacist in America. In 1823 he opened Dufilho Pharmacy ( now The New Orleans Pharmacy Museum) at 512 Chartres Street, which still stands today.
Next time you visit NOLA, go by and take a tour of the 19th-century pharmacy. Find out what happened after Dufilho sold it and why it is now haunted!
4.) The Cocktail - The Sazerac
New Orleans gave the world its very first cocktail, the Sazerac. You're welcome! Invented by Antoine Amadie Peychaud who named it for the Sazerac de Forge et Fils brand of cognac. Brandy was its original main ingredient.
5.) Poker
New Orleans is the birthplace of U.S. Poker. French settlers played it on the docks of NOLA. The game's original name was "poque." It was played by sailors, fishermen, and traveling merchants before it debuted in New Orleans saloons and underground gambling dens.
6.) Food
If Louisiana didn't create anything, it brought the world amazing cuisine. The Bayou State created: Gumbo, Boudin, Beignets, Bananas Foster, Red Beans and Rice, Oysters Rockefeller, Shrimp Etouffee', Po'Boys, Jambalaya, and many other foods
7.) Smoothie King
Another New Orleans creation is Smoothie King! Founded by Steve and Cindy Kuhnau in Kenner, New Orleans in 1973. Originally known as "The Smoothie Bar" Kuhnau started the health beverage franchise as an answer to poor nutrition in the Crescent City.
8.) Venetian Blinds
Englishman Edward Bevan invented the first-ever Venetian blinds. However, it was New Orleans native, John Hampson who added a crucial adjustment to the design in 1841. Hampson was both a railroad engineer and the Mayor of Carrollton, LA. During his time of leisure is when he reinvented the new and improved Venetian blind.
Hampson's pulley system made them easier to open and close. His modern-day Venetian blind design was also sturdier, and include the tilting slats that we're familiar with.
In the 1850s Professor of Chemistry John Leonard Riddell invented the first practical microscope and transformed the trajectory of science. He taught there from 1836 until his death in 1865. While teaching at the Medical College of Louisiana, now Tulane University, in New Orleans he built his version. The Riddell microscope enabled binocular viewing of objects through a single objective lens.
10.) Tabasco
In 1868,  Edmund McIlhenny developed the recipe for TABASCO® Original Red Pepper Sauce on Avery Island, LA. This Louisiana bottle of sauce with a red cap is legendary and after more than a century, it is still a McIIhenny family-owned and operated business.
The spicy pepper sauce is still in production on Avery Island which is now a Louisiana attraction, with an on-site restaurant, a country store, and more! If you get a chance take a day trip and enjoy an educational tour!
See How School Cafeteria Meals Have Changed Over the Past 100 Years
Using government and news reports,
Stacker
has traced the history of cafeteria meals from their inception to the present day, with data from news and government reports. Read on to see how various legal acts, food trends, and budget cuts have changed what kids are getting on their trays.