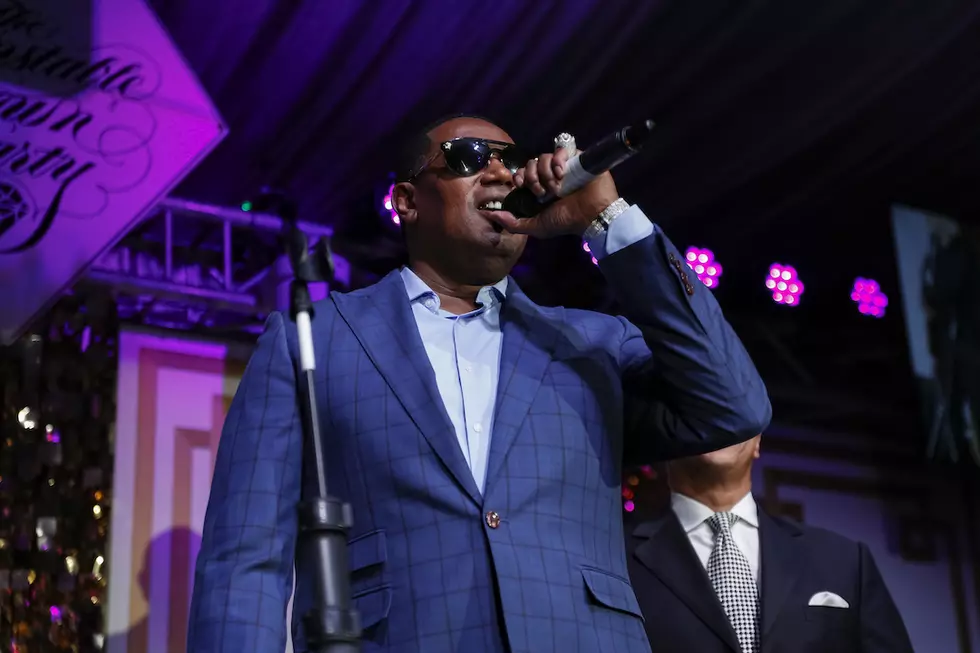 Master P and No Limit Get Booed at Reunion Concert: Report
Michael Hickey, Getty Images
Master P reportedly had a less-than-stellar performance when he brought his No Limit reunion tour to the Chaifetz Arena in St. Louis last Saturday (Nov. 2)
According to a report published by The St. Louis American on Mon., Nov. 4, Master P and the reunited No Limit Soldiers, which consists of Mystikal, Mia X, Silkk the Shocker and Fiend, reportedly gave a "lackluster" performance that caused the audience to boo at them in disgust.
The publication says the audience delivered boos several times during the concert. Outside of Mia X and Mystikal's energetic sets, the writer, who attended the show, wrote that the other artists' performances were underwhelming. Master P and the No Limit gang reportedly closed the show with a rendition of "Make Em Say Uhh."
While the reviewer says there was booing at various points of the show, there isn't much in the way of footage that captures the booing at the part of the show she mentions. That said, there is a video of a few fans booing after the Ice Cream Man artist suggests that he won't perform his single "I'm Bout It, Bout It." However, the audience immediately screams in approval as soon as he returns to the stage to perform the song.
In the end, the writer described the entire No Limit reunion concert as "an hour and forty minutes of lazy, unorganized, and ill-prepared performances."
See video of Master P's performance of "I'm Bout It, Bout It" for yourself below.
Read 10 Wild Stories That Took Place During Hip-Hop Tours