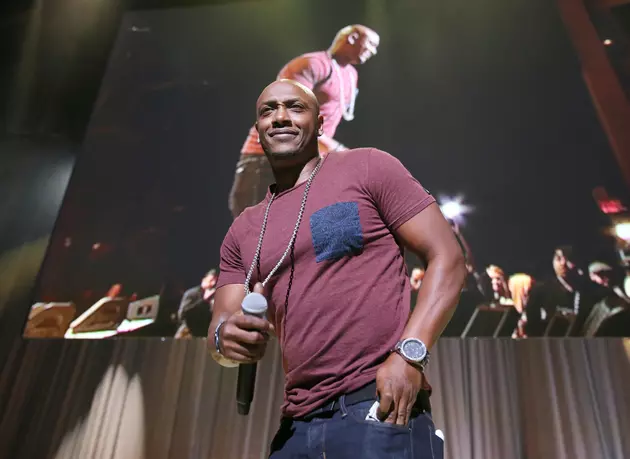 Mystikal Answers To Rape And Kidnapping Charges This Week – Tha Wire
Getty Images
Today in Tha Wire, rap legend Mystikal had his day in court this week, and it's hard to say if things went well or not. AllHipHop reports the rapper, whose real name is Michael Lawrence Tyler, appeared in Caddo Parish District Court Tuesday, September 26, 2017, to face charges of rape and kidnapping.
The Nola star allegedly committed the crime with Texas rapper, Averweone Holman, who goes by the name Lil Hood. Both men are being held on a $3 million bond, and are charged with first-degree rape and second-degree kidnapping. A third suspect is a female named Jessica Banks. She's accused of trying to intimidate the victim, and stopping her from cooperating with police. For her participation in the crime, Banks is being held on a $500,000 bond.
Mystikal and Holman are accused of raping a woman at a Shreveport casino, back in October 2016. AllHipHop reports that Mystikal claimed he didn't have a lawyer Tuesday, which is strange, because he had an attorney in August. USA Today reported New Orleans attorney, Kenneth Beck, represented the rapper during his indictment. Beck filed docs trying to get a lower bond of $2 million at the time, but the request was denied. Whatever happened to him since then is a mystery.
Caddo Parish District Court Judge, Ramona Emanue, continued the case, and scheduled a date to give Mystikal time to get a lawyer. The rapper was ordered to be back in court on November 28. It's pretty crazy. As always, I will keep you posted with any new details. Meanwhile, get the scoop on the daily with Tha Wire, only on The People's Station 107 Jamz.