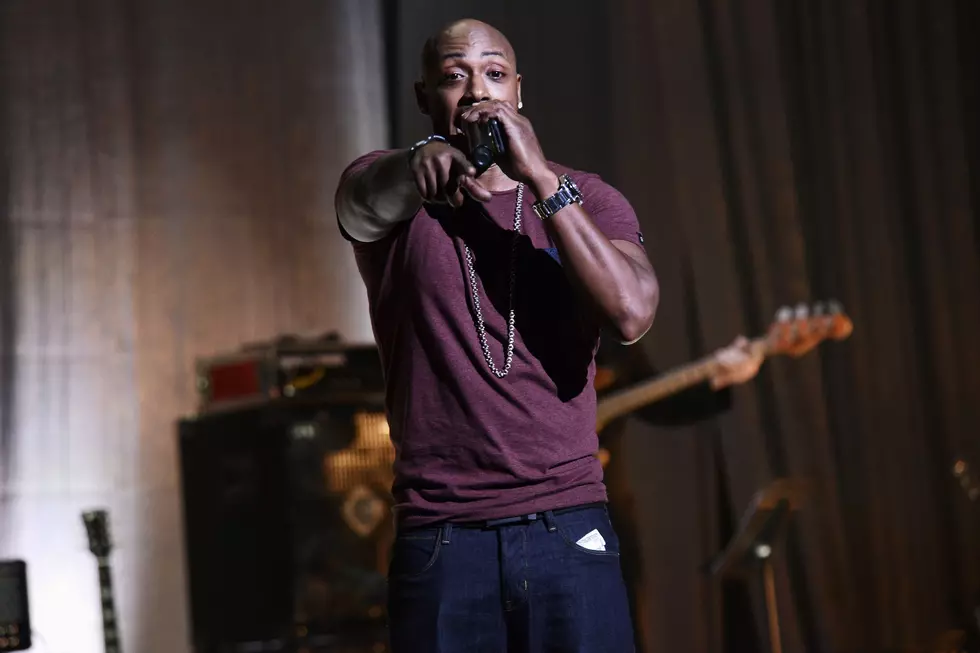 Mystikal Pleads Not Guilty To Rape And Kidnapping – Tha Wire
Gary Gershoff/Getty Images for BMI
Today in Tha Wire Shreveport KSLA News-12 reports rap star, Mystikal, entered a not guilty plea in court yesterday (Dec. 18, 2017.) The 46-year old whose real name is,  Michael Lawrence Tyler, turned himself in to authorities in Caddo Parish after a warrant was issued for his arrest. As previously reported a young woman has accused the rapper of raping, and kidnapping her at Sam's Town Casino & Hotel in Shreveport. The alleged assault reportedly took place on October 22, in 2016, and involved two other suspects who've also been arrested.
The Shreveport Times reported 26-year old Texas rapper, Averweone Holman is accused of participating in the sex crime. Holman goes by the stage name, Lil Hood, and both men face 1st degree rape and 2nd degree kidnapping charges. Mystikal and Holman's bail was set at $3 million. A third suspect, Tenichia Wafford, is also in custody on a $500,000 bond. Wafford is charged with obstructing justice, for attempting to get the alleged victim to drop her case.
What's crazy is Mystikal was supposed to be arraigned in September and November, but he reportedly showed up both times without an attorney. Caddo District Judge Ramona Emanuel, cut him a little slack and continued the case until the rapper could get some legal representation. According to XXL he managed to lockdown New Orleans lawyer, Timothy Yazbeck, who appeared in court with him Monday.
Next up, word has it Yazbeck is gonna push to get Mystikal's bond reduced to $2 million at his next hearing. Speaking of which, the Nola legend wont be home for the holidays. Unfortunately, his next court date isn't until Jan. 18, 2018. So he'll remain in custody at the Caddo Correctional Center, where he's remained since August 21. As for the other suspects, there's little details on their legal situations, just that they are still in jail as well.
We will keep our ears to the street and do our best to bring you the latest on this story. As always listen for the best entertainment news every weekday with Tha Wire, and exclusively on The People's Station 107 Jamz.